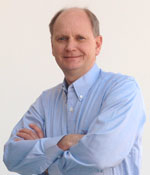 He is respected by many, including hundreds of millionaires he has spawned throughout North America and other countries
Las Vegas, NV (PRWEB) September 20, 2012
Ron LeGrand is pleased to announce that he will be hosting tax planning and asset protection attorney Lee Phillips as Guest Lecturer at his September 19-23 Commercial Property Boot Camp. The Commercial Property Boot Camp offers investor training on commercial real estate money making techniques, and eye-opening case studies.
The four day event will be held at the Flamingo Hotel in Las Vegas, Nevada. Mr. Phillips will be speaking on Saturday, September 22nd, on Personal and Business Asset Protection with a focus on which business entities to set up to enhance asset protection. He will also cover tax planning techniques that can enhance the bottom line.
Ron Le Grand is known as the Millionaire Maker. He first got involved with real estate as a dead-broke auto mechanic trying to make enough money to make ends meet. He says the event made all the difference. "Fast-forward two years. I had amassed 276 units, not including some I sold along the way to live, both single family and apartments. I was a millionaire… on paper. I had over $1,000,000 in equity two years after starting with no money or credit."
Today, Ron takes great joy in sharing his knowledge with others to help them find success. "He is respected by many," says Lee Phillips, "including hundreds of millionaires he has spawned throughout North America and other countries."
Attorney at law, Lee R. Phillips, is numbered among the top level of lawyers in the United States. He serves as a counselor to the Supreme Court of the United States. He has spoken to thousands of men and women throughout the United States and Canada. He finds gratification in helping other people apply the law, not only to provide asset protection but to achieve new financial heights.
Lee is the author of 11 books, along with his latest book Guaranteed Millionaire. He has written hundreds of articles for professional people assisting them to find various strategies to use the law to protect their property and make additional money. Mr.Phillips will be speaking from 10:00 am – 12:00 am on Saturday morning.
For more information please visit our official site