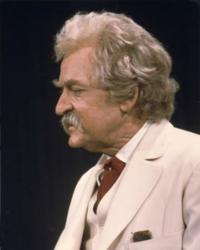 "One of the great treasures of the American theatre."
Modesto, CA (PRWEB) September 21, 2012
Beginning in 2007, Hal Holbrook performed his acclaimed one-man show "Mark Twain Tonight!" in each of the Gallo Center for the Arts' first two seasons. Now he returns for a third engagement on Friday, October 5, at 8 pm.
Tickets are on sale now and range from $19 to $69. Groups of 15 or more are eligible for a 15% discount. For tickets and more information, visit Gallo Arts.org or call (209) 338-2100.
One of the most distinguished actors of all time, Holbrook has been performing on the American stage, and in film and television, almost continuously for nearly 70 years.
He gave his first professional performance in "The Man Who Came to Dinner," in 1942 in Cleveland, Ohio, his hometown. After World War II service, Holbrook began creating his Mark Twain characterization, but it was not until 1954 that he gave his first solo performance as the American literary giant.
By 1959, after five years of honing his material in front of countless audiences in small towns all over America, Holbrook opened the show in a tiny theatre off-Broadway. He was a stunning overnight success. Life Magazine hailed his performance as "one of the treasures of the American theatre."
While Holbrook has appeared in more than 40 films, numerous Broadway leading roles and in more than 50 movies for television, he has toured "Mark Twain Tonight!" in some part of every year for 58 years, surpassing 2,200 performances.
"Mark Twain Tonight!" is sponsored by the University of California-Merced and Ramparts Asset Management, LLC. Boyett Petroleum is the Gallo Center's 2012-2013 Premier Partner.