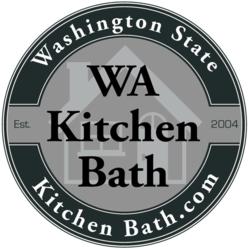 "We take great pride in being able to meet the diverse needs of our customers. This free tile surround is our way of honoring our customers with ADA needs."
Woodinville, WA (PRWEB) September 24, 2012
Washington State Kitchen and Bath, a Veteran's Affairs approved contractor, is offering a limited time promotion on all ADA walk in tubs. For a limited time, in conjunction with our commercial on KING5 news, customers who purchase a walk in tub will receive a free tile surround that includes both materials and installation. General Manager, Erin Belmore, says, "We take great pride in being able to meet the diverse needs of our customers. This free tile surround is our way of honoring our customers with ADA needs."
According to the Center for Disease Control, falls among older adults are the leading cause of injury related deaths. Falls are the most common cause of non-fatal injuries and hospital admissions for trauma. According to the 2000 census data, over 60% of the population ages 19-80 have some sort of ADA need and, according to AARP, less than 50 percent of seniors have adequate equipment in their homes to meet their physical needs as they have aged.
Persons in need of a walk in tub to meet their bathing needs are encouraged to contact WSKB and take advantage of this limited time offer. WSKB walk in tubs vary in size and functionality, but can include the following:
1. Acrylic Tub Shell

High Quality Cast Acrylic Grade A
Excellent Color Uniformity
5 mm Cast Acrylic Sheet
Easy to Clean Gloss Finish – "Snow White"
Fiberglass Gel Coat Reinforced
2. Air Massage System

10 Therapeutic Air Massage Jets
0.5HP Air Pump
ON/OFF Push Control
3. Hydro Massage System

12 Therapeutic Hydro Massage Jets
1HP PUMP (900 WATTS)
ON/OFF Push Control
In-line Water Heater (1.5 KW)
4. LED Multi Color Chroma-Therapy Light with ON/OFF Control
5. Ozone Sterilization 12 V with ON/OFF Control
6. Air Flow Control for Hydro Massage
7. Low Threshold Step In
8. Stainless Steel Frame with 7 Leveling Legs
9. Stainless Steel and Tempered Glass Door, Frame and Long Lasting Door Seal
10. Deck Mount and Wall Mount 2 Safety Grab Bars
11. Wall Extension Kit to Fit 60" Opening (Extends to 59)
12. Thermostatic Control Valve
13. 2 Front and 1 Side Removable Access Panels
14. Removable Rubber Back Support White
15. Brass Chrome Designer Spout, Two 2 Way Diverters With ADA Compliant Extended Handles and Pull Out Hand Held Shower Mixer with 5' Retractable Stainless Steel Braided Hose.
Therapeutic walk in tubs, while specifically helpful to persons with mobility issues or injuries, are also useful for athletes or those wanting a relaxing bathing experience complete with massage functionality.
In an unprecedented effort to protect customers from dangerous toxic mold that easily grows in showers and bathrooms in wet areas, Washington State Kitchen and Bath (VA Builder ID 2322) has adopted the WEDI system as its exclusive tile installation system and only uses QuartzLock grout. Together, the WEDI system and QuartzLock grout provide unmatched protection against any potential mold issues, ensuring that customer's homes are protected for the long haul.
To schedule a free, no pressure, in-home consultation, and free estimate, interested parties should contact Erin Belmore, General Manager, or staff at (800) 935-5524. *Limited time promotion, terms and conditions may apply, call to qualify.
About Washington State Kitchen and Bath:
Washington State Kitchen & Bath is a locally owned and operated corporation based in Woodinville, Washington. Because our company is independent and unconnected to a franchise, customers can select from a wider variety of products and services with confidence. Washington State Kitchen and Bath uses only the highest quality materials and ensures that certified installers complete every job. Refreshingly, our business model is based on avoiding high-pressure sales tactics and on earning the respect of every customer. We work hard for our customers, delivering a full spectrum of quality home improvement services on their terms.
With a Better Business Bureau A+ rating and an A rating on Angie's List, Washington State Kitchen & Bath (WSKB), your premier bathroom, kitchen and home remodeler, is built on honesty and integrity. WSKB is fully licensed, bonded and insured as a general contractor in Washington State.
Contact us at: (800) 935-5524 or visit us online at http://WashingtonStateKitchenBath.com Like us on Facebook to learn about and spread the word on our VA/Civil Servant 5% Discount on Home Improvement Services: http://Facebook.com/WaKitchenBath
12601 NE Woodinville Dr. Ste. E4, Woodinville, WA 98072 (800) 935-5524.