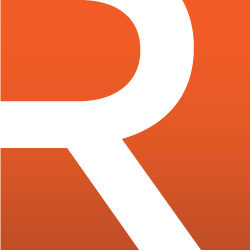 Because wrong-way accidents are often head on collisions, these victims are very fortunate to even be alive.
Dallas, Texas (PRWEB) September 22, 2012
Dallas saw two serious car accidents this week that were caused by wrong-way drivers. Luckily, the wrecks were not fatal, but it does bring focus to a larger problem.
Two people were hospitalized when a sedan exited the wrong way on the ramp from Irving Boulevard onto Highway 183 in Irving, Texas, according to reports. The wreck occurred just before 2:30 a.m. on Monday morning. Authorities are unsure how long the driver had been traveling in the wrong lane.
Another wrong way collision occurred at approximately 2 a.m. Thursday morning, according to authorities. A car was traveling the wrong way on Interstate 45 near Dallas when it hit a truck head on. The driver of the car was transported to the hospital. Fortunately, the truck driver came away uninjured. Police are currently investigating whether alcohol played a role in the wreck, according to law enforcement reports.
"These are just two of the many recent examples of wrong-way accidents in the Dallas area," says Dallas car accident attorney Jeff Rasansky. "Because wrong-way accidents are often head on collisions, these victims are very fortunate to even be alive. Wrong-way wrecks are often devastating and we obviously need to do more to try to prevent them."
Recognizing the threat of these types of collisions, the Texas Department of Transportation launched an investigation of the issue earlier this month.
There were 329 wrong-way crashes in Texas during 2011, according to TxDOT. Authorities report approximately 350 die nationwide as a result of wrong-way accidents every year.
Although it is not known if these recent wrecks were alcohol or drug-related, the same investigation found that in almost 75 percent of these types of accidents, the wrong-way driver was operating their vehicle while impaired.
"I am not surprised by the TxDOT findings, especially, the percentage of accidents attributed to impairment of some kind," says Rasansky. "Driving is already inherently dangerous. When you factor in drugs and alcohol, you have a recipe for disaster. Judging by the times of the accidents, I wouldn't be shocked to hear alcohol played a role in the recent wrecks."
TxDOT will now focus on ways of preventing these accidents. According to ABC 13, law enforcement will begin testing a radar system that will alert authorities to any vehicles traveling in the wrong way in hopes to catching the offending drivers before they have a chance to take a life, or worse.
About Rasansky Law Firm
Rasansky Law Firm is based in Dallas and has built a national reputation for excellence by providing quality representation and the highest level of personal service with an award winning team of experienced attorneys. The law firm is also part of the exclusive 1-800ATTORNEY network.
2525 McKinnon, Suite 625
Dallas, TX 75201
Fax: 214-651-6150
Toll Free: 855-833-3707
Visit us online at http://www.jrlawfirm.com