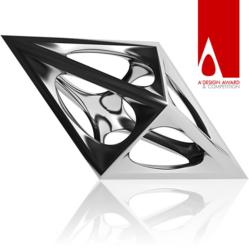 A' Design Award and Competition aims to highlight the excellent qualifications of best designs, design concepts and design oriented products worldwide.
Como, Italy (PRWEB) September 21, 2012
Today, A' Design Award & Competitions announced their call-for-submissions in 80 design award categories, covering arts, architecture and design fields. A' Design Award will accept entries for their 2012-2013 edition of the annual international juried competition beginning September 21. Architects, designers, artists and enterprises will have the opportunity to showcase their creativity through their submissions.
Competition Categories
The competition has four major categories, divided into eighty sub categories: Design (Industrial Design, Packaging Design, Interior Design and others), Arts & Crafts, Architecture and Design Strategy (Branding, Service Design etc). The full list of A' Design Award categories can be accessed here: http://www.adesignaward.com/categories.html
Eligibility
Both concept stage projects and realized works are accepted. Submissions are accepted from all around the globe without restrictions on the year of design. Previously awarded works can also be submitted. Further eligibility conditions can be accessed here: http://www.adesignaward.com/eligability.html
Benefits
Winners are provided an all-inclusive package that includes the following services: Extensive PR Campaign, Press Release Preparation, Press Release Distribution, Communicated to Magazines, Communicated to Blogs, Newsletter Announcement, Award Trophy, Winners' Certificate, Winners Badges, Competition Logo, Participants' Certificate, Content Distribution through IDNN, Competition Statistics, Score Sheet, Yearbook Publication, Gala-Night Invitation, The Annual Yearbook, Physical Exhibition of Selected Projects, Feedback Notes by the Jury, Winner Services, Option to Sell Winning Designs, Sales Listing for Winning Products, Inclusion in Designer Rankings, Proof of Creation Document, Winners' Manual, Inclusion in Business Network, Marketing and Consultancy Services and others, all services are provided without any further fees. To learn more about winners' services and benefits, please refer to: http://www.adesignaward.com/winnersservices.html
Nominations
Participants should submit and nominate their designs through the A' Design Awards' competition management interface at http://www.adesignaward.com after registration.
Submission Requirements & Deadline
Although each category has specific requirements, in general the following are required: A Representative Image which is 3600 x 3600 pixels 72dpi JPEG, and up to 4 Optional Images 1800 x 1800 pixels, 72 dpi JPEG. Standard Deadline for nominations is September 30th, and Late Deadline is on February 28th.
Visions
The A' Design Award is an annual showcase for the world's best design concepts, prototypes and finished products. The primary aim of the award is to create publicity, PR push and advertisement opportunities for award winners while supporting the global design culture, creating incentives for entrants to come up with superior designs for a better future. A' Design Awards is a premier annual juried design competition that honors the best designers, architects, engineers, design studios and design oriented companies worldwide to provide them publicity, fame and recognition. A' Design Award and Competitions are organized and awarded annually and internationally in a wide range of categories. Every year, projects that focus on innovation, technology, design and creativity are awarded with the A' Award. To learn more visit: http://www.whatisadesigncompetition.com