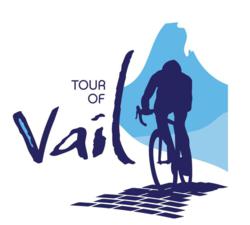 Vail, Colo. (PRWEB) September 24, 2012
U.S. Road Champion Timmy Duggan of Boulder, Colo. is scheduled to attend theTour of Vail on Sept. 28-30 as a special guest. A member of the Liquigas Cannondale Professional Cycling Team Liquigas Cannondale Professional Cycling Team, Duggan also won the 2012 US Professional Cycling Championship in Greenville, S.C. in a solo breakaway besting a chase group containing 2011 champion Matt Busche of Radio Shack Nissan. The weekend event is powered by Anthem Sports, organizers of the Stan's Notubes Great American Cycling Series and the Tour of the Battenkill in New York - the largest pro-am cycling race in the United States.
Starting on Friday, Sept. 28 with the Vail Time Trial, cyclists will roar down the 10 kilometer, winding course through the town of Vail. The time trial is a prologue to competitive and non-competitive events on Saturday and Sunday, and is open to amateur, elite, and professional riders.
On Saturday, Duggan will participate in the Bicycling Vail Challenge Ride, a 100 kilometer, non-competitive gran fondo event on the infamous 'Copper Triangle' in support of The Just Go Harder Foundation - a 501(c) 3 nonprofit organization creating scholarships that give kids an opportunity to get involved and find mentors in the unique and extraordinary sports of cycling and skiing. $5 from each entry will support the cause.
Chip timing, aid stations, and other amenities are included. Starting in Copper, passing through Leadville and returning to Vail, participants will compare climb and finish times for a chance to win Stan's Notubes wheelsets and other prizes. The ride finishes in downtown Vail Village, supported by a beer garden sponsored by Bristol Brewing Co.
Sunday includes the marquee events of the weekend - the Vail Criterium. The course is reminiscent of the Coors Classic from the late 80's - a 1 kilometer flat circuit through the cobbled streets of Vail Village. The day's schedule includes races for amateurs, a kids race, and culminates with the USA Crits Professional Finals for both men and women, where the nation's best elite and professional cyclists will compete for more than $25,000 in cash and prizes.
For more information, please see the event website at http://www.tourofvail.com