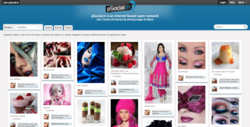 The college Geeks remain geeks in the online social world, the social need has still not been addressed by the Social Platforms & its high time that an interest based open social platform is presented to users
Mumbai, Maharastra (PRWEB) September 21, 2012
pSocial.in, an interest based open social network, has fully launched its website for users after a successful Beta launch which led to 10000+ registrations and 38,000 Facebook Fans. pSocial.in addresses the basic need of individuals to connect with likeminded people who may exist outside their current friend network and hence provides a strong growth avenue for increasing network connections. pSocial also plans to focus strongly on the 24-35 year old demographic who need to develop social connections outside of Home and Office and plans to introduce new features like Chat, Social Interaction Currency, Random Chat Apps, Social Games and a lot more products in the coming weeks along with a Mobile App for various platforms.
Vineet Budki, CEO pSocial.in said, "The online community has over a period of time started to feel that the Social Need to connect to new people and expand our social circle has been limited in current Closed loop Friend connect friend networks and the absence of regional content has also been something that users are looking for, which provides a strong growth potential to pSocial.in"
Speaking on the occasion, Vinod Bhagat, Head Business Development and Affliates said, "pSocial.in plans to also introduce a affiliate program for online product sales where users will get great deals and will be able to utilize "The Social Kurrency", a reward point system that will be based on user interactions and influence other than the traditional financial instruments used for online purchases.
Currently pSocial.in is using an Image and Video pinboard platform, which has been a growing format for Social Networks in the world, though lots of new features are coming in the near future. Looking at the rapid growth in Image board like Social Networks like Pinterest.com and Pinspire.com and the void created by the fall of Tagged.com, only time will tell how big pSocial.in will become, as the current conditions look favorable for the model being presented by pSocial.in
About pSocial.in
pSocial.in is an interest based open network. Join, Connect & Interact by sharing Images & Videos
For further information, please contact:
Vineet Budki,
Director
W: http://www.pSocial.in
P: +91.8898544444
E: vineet.budki(aT)psocial.in
F: https://www.facebook.com/psocial.in
T: https://twitter.com/PSocial_in
P: http://www.psocial.in/psocial