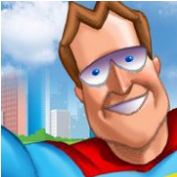 Budget constraints are the number one problem with do-it-yourself PPC programs.
Calabasas, CA (PRWEB) September 22, 2012
Effective Pay Per Click advertising is proving to be a key factor in how quickly a small business can achieve an online presence as well as a significant conversion rate. With internet savvy management, a Pay Per Click campaign can not only grow ROI but increase targeted traffic exponentially. By having ads that appear only on relevant websites, using carefully selected keywords and responding appropriately to the meaningful PPC data that identifies a company's strengths and challenges, this type of online campaign is seen by many in the marketing industry as essential to any successful advertising strategy.
Captain Marketing, a Calabasas based marketing company, now offers eight different Pay Per Click programs at multiple price points, aimed at the small to mid sized business. Recognizing that many companies don't have the expertise to run such a campaign independently, Captain Marketing describes their services as not only effective, but also guaranteed to provide straightforward costs per click, with no hidden fees. As each of these 8 plans already includes all pay per click supply costs, the company is able to avoid passing on unexpected charges to the consumer.
"Budget constraints are the number one problem with do-it-yourself PPC programs," says lead project manager, Joseph Cabello. "In organizing our plans into monthly flat fees, it's impossible for a company to ever go over budget again." Furthermore, the company also provides professional ad content and site optimization as part of the initial package. A dedicated project manager is assigned to each Pay Per Click project, ensuring the customer will always have a "real person" with whom to discuss problems, solutions, and strategy.
In depth market research, and the right selection of keywords are critical to any Pay Per Click Campaign, and both are areas at which Mr. Cabello describes Captain Marketing as excelling. "We really have the experience across a wide variety of industries and business models to do solid keyword, log file and target audience analyses to create the most effective programs for our customers." says Mr. Cabello. "I'd challenge any internal marketing department to beat our results."
According to Mr. Cabello, the success of Captain Marketing's Pay Per Click programs for their customers has also a great deal to do with utilizing time targeting correctly, focusing impressions according to location, and choosing the right long tail keywords (four or five word phrases that directly relate to your product or service). Many customers who now use Captain Marketing to manage their PPC describe previous attempts to include these in their "homemade" marketing plans, which frequently ended in costly and fruitless disasters. Having Captain Marketing's professional project managers who not only have the technical expertise and training but also the experience necessary to manage an effective campaign appears to have made all the difference.
Certainly Captain Marketing has increased its roster of PPC clients over the the past year to include companies from the retail, technology, manufacturing, transportation and service sectors. Their increased ROIs, along with lowered advertising costs, suggests Captain Marketing's list of clients will continue to grow across the board.