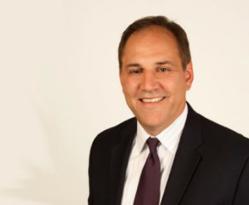 Disruption creates opportunity, as well as challenge. Businesses are changing, and they are looking for partners with thought and capabilities leadership.
San Mateo, California (PRWEB) September 21, 2012
Critical Path, Inc., a global leader in Messaging, Security, and Unified Communications, today announced that CEO Mark Palomba addressed the 16th Nordic & Baltic Telcoms Executive Forum in Copenaghen, Denmark, in September.
Mr. Palomba discussed opportunity in a world of change, highlighting the unique challenges - and opportunities - that CP sees in the Service Provider space. Mr. Palomba shared how CP is uniquely positioned to help telco operators deliver on their strategies going forward, including:

Capitalizing on cloud computing.
Differentiating services, increasing loyalty, and enhancing retention.
Growing revenues though branded communications solutions for consumers and businesses.
Mr. Palomba addressed senior telco decision makers, speaking on how disruption creates opportunity, as well as challenge. "Our world is changing at a frenetic pace, with many of our customers struggling to cope with increased competition and changing expectations from their customers - both business and consumer". To help Service Providers overcome these challenges, Mr. Palomba shared that "CP will be unique in providing scalable and cost‐effective communications and collaboration solutions in cloud, software, or appliance packaging".
CP is also a sponsor of the Forum, which brings together top executives from leading service providers, operators, and vendors to collaboratively address:

Nordic market trends.
Opportunities for growth, retention, and monetisation.
Overcoming the challenges of the current global economic environment.
The significant changes happening in the industry, and in the Nordic markets.
CP has a strong presence in the Nordics, with leading telecom customers like TeliaSonera, Telenor, and Tele2. Added Mr. Palomba, "Our presence at the 16th Nordic & Baltic Telcoms Executive Forum affirms our commitment to supporting regional clients, collaboratng to deliver innovative, user-friendly, and affordable services and solutions."
___________________
About Critical Path, Inc.
CP is a global leader in Messaging, Security, and Unified Communications. CP connects the world, delivering superior technology, solutions, service, and support to leading Enterprise and Service Provider partners worldwide. CP empowers partners with maximum choice, flexibility, and confidence by delivering world-class, scalable solutions via the cloud, software, and appliance. CP's extensive portfolio of products, delivered as white-label services and applications, enables millions of people to communicate, connect, share, and organize while providing industry-leading safety and assurance. With offices around the globe, CP helps customers drive revenue, boost loyalty, streamline operations, and reduce costs. More information is available at http://www.cp.net.
Critical Path, the Critical Path logo, Mirapoint, Memova and the Memova logo are the trademarks of Critical Path, Inc., registered in various jurisdictions. All other trademarks are the property of their respective holders.