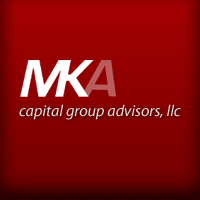 Upgraded features in the McKee development include spacious floor plans, granite counter tops and covered patios.
Newport Beach, CA (PRWEB) September 21, 2012
MKA Capital Group, a real estate firm that manages McKee Development LLC based in Nevada, is breaking ground on its second release of the McKee subdivision. Located in Bakersfield, CA, this 157 unit project in which 30 homes of the 78 improved lots in Phase I are already sold, is being managed by MKA Capital Group Advisors LLC.
The McKee development, also known as the Santorini Estate, is a single family, entry level housing product. With the Second release of Phase I, there will be newly designed homes and upgraded features including open and spacious floor plans with 10 foot ceilings, granite counter tops and covered patios.
To learn more information on this project, please visit MKA Capital Group's website at http://www.mkacap.com or call 949-729-1660 today.
MKA Capital Group Advisors LLC is a Newport Beach based real estate advisors, management and development company. MKA has been around since 2002 and has been the developer or lead investor in over 100 real estate developments totaling over $3 Billion in development value throughout the entire Western United States including California, Hawaii, Colorado, Utah, Oregon, Arizona, Nevada and Washington. MKA has done business with top developers including Donald Trump as well as mom and pop developers.