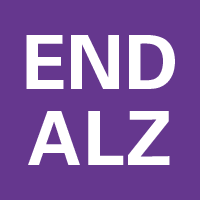 It's unbelievable and humbling to find out about the amazing and creative ways our dot-to-dots have been used to help people and their families with dementia and Alzheimer's
Rochester, NY (PRWEB) September 21, 2012
For the 35 million people and their families affected by dementia, dealing with Alzheimer's disease is a day in, day out process. But for the month of September – family, friends, co-workers, social and religious groups and more – are displaying strength and dedication in the fight against this devastating disease. Monkeying Around, the leader of connect-the-dot activity puzzles, is helping raise awareness by 'going purple' on Friday, September 21 and participating in the 2012 Walk to End Alzheimer's Corn Hill Walk on October 13 in Rochester, NY.
As the publisher of The Greatest Dot to Dot books, the popular, award winning cognitive puzzles for kids and adults alike, Monkeying Around is taking a strong stand against Alzheimer's disease. According to a new study published in the Archives of Neurology, people who kept their brains active most of their lives by reading, writing, completing puzzles or playing challenging games were a lot less likely to develop brain plaques that are tied to Alzheimer's. So this September, Monkeying Around is joining the movement to take a stand and make a difference when it comes to ending the disease that affect the memory, thinking and behavior of 5.4 million Americans.
"It's unbelievable and humbling to find out about the amazing and creative ways our dot-to-dots have been used to help people and their families with dementia and Alzheimer's," says David Kalvitis, founder and puzzle creator of Monkeying Around. "We are proud to be able to help this cause."
To help raise awareness and make a difference, Monkeying Around and people all across the Nation are wearing purple on Friday, Sept. 21 for Alzheimer's Action Day. The Alzheimer's Association is also asking people to turn their Facebook and Twitter purple by changing their profile picture to the END ALZ icon. Lastly, the Alzheimer's Association is providing tips when it comes to speaking up and fighting the stigma that is associated with this disease.
Monkeying Around dot to dot fan Kathleen wrote, "Your dot-to-dot books have changed my life. My husband of 38 years has an unusual form of dementia called Picks. There is not much to keep him occupied. He won't watch TV, for example. Then, when my grandkids starting using your books we discovered that he loves them. It has been such a blessing."
For more participation, join Monkeying Around or any of the 600 communities nationwide as they take the first step to a world without Alzheimer's by finding the nearest Alzheimer's Association Walk to End Alzheimer's. As the nation's largest event to raise awareness and funds for Alzheimer's care, support and research, the inspiring event calls on participants of all ages and abilities to reclaim the future for millions and together stop the nation's sixth-leading cause of death.
For every donation or person who walks with Monkeying Around, they will match it with a donation of a Greatest Dot-to-Dot book to the local Alzheimer's Association.
About Monkeying Around
Dot to dot publisher, Monkeying Around, was founded in 2000 by puzzle creator David Kalvitis. Kalvitis is a lifelong puzzle and game fan, has a Fine Arts degree from Syracuse University and previously operated a graphic design business in Upstate NY for 13 years. Since 2000, Monkeying Around has been dedicated to offering innovative dot-to-dot products that will delight and entertain children and adults of all ages. Monkeying Around produces "The Greatest Dot-to-Dot Books in the World," a challenging collection of unique dot-to-dot surprises and variations. The company also publishes "The Greatest Newspaper Dot-to-Dot Puzzles," pocket and travel sized collections of weekly syndicated puzzles, in the pages of USA newspapers. In 2007, the first of four "Greatest Dot-to-Dot Super Challenge" books was introduced. David Kalvitis is currently working on the next Greatest Dot-to-Dot Adventure Book.