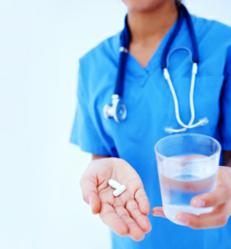 The way the data was presented was a little misleading because it seemed to imply that you can become an RN without going to school – which is absolutely false.
San Diego, CA (PRWEB) September 22, 2012
A study released this week by Georgetown University identified registered nursing as one of the five best-paying jobs in America for people without four-year college degrees. For the folks at Online-LPNPrograms.net, a specialist in online programs that train licensed practical nurses, these findings were anything but a revelation, but they also required clarification.
"One of the most-appealing features of the nursing profession for young people is that they can get an entry-level position that pays a decent salary without spending years in school" said company spokesperson Carley Savoy. "Add into the mix the fact that there is actually a shortage of qualified nurses in many parts of the country, and it's no wonder that LPN programs and CNA courses have become so popular in recent years."
What Wasn't Mentioned in the Study?
According to Savoy, the Georgetown study's conclusions about the earning potential of registered nurses were valid, but an important caveat was omitted. "The way the data was presented was a little misleading because it seemed to imply that you can become an RN without going to school – which is absolutely false."
Savoy went on to point out that, if a person doesn't hold a bachelor's degree, one of the only ways he or she can become eligible to challenge the NCLEX-RN exam (required to become a registered nurse) is to first gain experience as an LPN or CNA, and then complete a bridge program.
LPN to RN Bridge Programs
Among the most-popular types of courses sought by nursing students today is LPN to RN programs. Companies like Savoy's primarily offer these classes online since their enrollments are often made-up of currently-employed, full-time LPNs. By combining one of these bridge courses with their work experience, licensed practical nurses are able to forego the requirement of a BSN degree (Bachelor's of Science in Nursing) and test for RN status.
Licensed Practical Nursing as a Stepping Stone
"While they can certainly have rewarding careers and earn a good wages as LPNs, most of our students see licensed practical nursing as a stepping stone to becoming an RN. Through BSN and MSN (Master's of Science in Nursing) online LPN programs, we're able to assist them in that transition."
The draw of becoming an RN is undoubtedly related to salary (the mean annual pay for a registered nurse in the U.S. is $52,000 according to the Georgetown University Center on Education and the Workforce), but it is probably also safe to assume that many individuals are attracted to the position's perceived status and the opportunities for advancement it affords.
About Online-LPNPrograms.net
Launched earlier this year, Online-LPNPrograms.net is a distance learning resource that helps match interested students with accredited training programs. In addition to providing a data base of nationally-recognized schools, it also features regularly updated job information and LPN salary data for all 50 states and the District of Columbia.