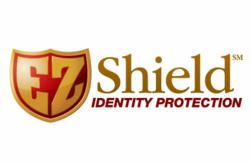 Palo Alto, Calif. (PRWEB) September 21, 2012
EZShield, a leader in identity theft management solutions, today announced it will showcase innovative solutions that can help strengthen and develop customer loyalty at the American Bankers Association Marketing Conference. Created by an advisory board of senior-level bank marketers, the conference addresses the opportunities and challenges of marketing financial services and takes place at the Manchester Grand Hyatt in San Diego, Calif. from September 23-25, 2012.
EZShield will be exhibiting at booth #409 and highlighting its SycurityMaxSM Business Suite, a comprehensive security planning and breach services offering for small businesses. Comprised of SycuritySM Assist and SycuritySM Prepare, this full-service suite provides the tools for small businesses to help prevent and respond to data breaches. It also aids in overall security planning and helps minimize the financial and reputational impact in the event sensitive customer information, such as credit card or social security numbers, is stolen.
Attendees and those unable to be at the conference in person can join the conversation with EZShield on Facebook and Twitter using the hashtag #ABAMKTG.
About EZShield
EZShield provides identity management solutions to consumers and small businesses through its network of strategic partners. EZShield's offerings deliver a full spectrum of identity management services, including data breach preparedness and response, internet and credit monitoring, protection from check and mail fraud, and identity restoration. This full-range of security functionality, offered on a flexible platform and backed by best-in-class service, enables EZShield's partners to quickly and efficiently bring to market an integrated solution that is tailored to the unique needs of its customers. For more information, please visit http://www.ezshield.com.
# # #
For Additional Information
Neil Torres
Blanc & Otus Public Relations
415-856-5140
ntorres(at)blancandotus(dot)com