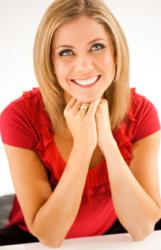 I believe The Ultimate Web Blueprint training has empowered Ms Deans with the knowledge she had been looking for that would help her take her online business to a new level.
Sydney, Australia (PRWEB) September 23, 2012
It is said that the best inspirational times are those which are very close to a deadline. And when the deadline has a prize, it becomes even more challenging. It was this idea that made internet marketing expert Fiona Lewis set up a challenge for the participants at the recent Ultimate Web Blueprint workshop on the Gold Coast.
Based on the knowledge that if people don't start to take action while new information is still fresh in their minds, they will keep postponing their plans until they forget about them, Ms. Lewis, a former teacher, made use of a teaching method which proved to be quite fruitful with her Ultimate Web Blueprint participants. She challenged participants to take the online marketing techniques taught in the workshop and implement as many as possible in the course of one week. The prize for the best 'implementer' would be two strategy sessions with Ms Lewis.
"Most of the participants seemed really excited about this challenge," says Ms Lewis. "The reason why I did this is because I know from both personal experience and observation of others that if you don't start to take action on new knowledge immediately, it tends to slip away and is soon forgotten. Life gets in the way, because you get caught up 'doing the do' in your business and don't get around to all that 'important stuff' that really builds your business."
At the end of the week, the applications came rolling in and it was clear that one applicant stood out above the rest. Sue Deans, from Brisbane, a full-time working mother has proven that there are many things one can do in the course of a week. Ms Deans stated in her application, "Setting that challenge has really motivated me and set a deadline to get stuff done".
Ms Deans then compiled a video of her achievements and sent it to Ms Lewis. This video highlighted the large number of things Ms Deans was able to implement in just five short days, such as recording a webinar, starting a social media campaign, re-designing her website, sourcing affiliate products to sell on her site and hiring outsource staff to complete other tasks.
Ms Lewis is passionate about empowering business owners with cutting edge knowledge that helps them grow their business and said she was thrilled to see the enthusiasm and focus Ms Deans brought to the challenge. "I believe The Ultimate Web Blueprint training has empowered Ms Deans with the knowledge she had been looking for that would help her take her online business to a new level," said Ms Lewis.
And this sentiment was certainly echoed. After having implemented all these elements into her online business, Ms Deans explained, "I now have a much clearer idea of what I want to do and how I see myself in my business. I'm really excited about making progress!"
About Fiona Lewis
She is a best-selling author and award winning entrepreneur who triumphantly demonstrated the power of internet resources. Being a former teacher, she faced the great challenge of having to ensure an income while staying at home, thing which ambitioned her to completely change her lifestyle to the better. When a family tragedy placed even more importance on her earning ability, she knew that something had to change, dramatically.
As a lover of technology, Ms Lewis combined her passions with high level training from proven online business specialists, to create her own successful digital marketing consultancy.