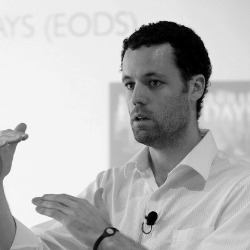 Melbourne, Australia (PRWEB) September 26, 2012
Business owners need to ask themselves when the last time they ever picked up a traditional newspaper or magazine to get their news. Most people get their news from online sources which are capable of keeping stories updated down to the minute, unlike newspapers and other print mediums. Millions of people around the world have news feeds on their mobile devices where they can access current local and world news at the click of a button for free.
Media is no longer the traditionally black-and-white printed media that our parents and grandparents read religiously. Businesses no longer need to spend thousands of dollars placing their advertisements in newspapers; they can effectively advertise themselves online through online media and news sources. People get their news off RSS feeds, blogs, and news websites. In other words, the online world is where a business needs to set its advertising sights in order to drum up more customers and put their business out there. Online news blogs like Techmeme, Mashable, and Gawker have become incredibly influential publicity generators.
Williams points out that social proof is the present driver of online media exposure. "It's no longer the editor or the journalists sitting in their high chair, in their multistory corporate building going, 'I'm going to dictate what is important to the world these days…' It is all about what is going to drive traffic and stats and social proof." Social proof can be driven through the roof when a business invests in a YouTube, Twitter, Facebook, or other type of online platform that will connect them with the public.
Williams is no stranger to getting a story featured in various online and offline publications, and leveraging this piece of exposure to get the next one. At 21, he gained media attention by selling Melbourne Cricket Ground (MCG), Australia's version of the Yankee Stadium, in pieces. Williams developed a series of sports memorabilia based on the old crested carpet as well as the timber from the Ponsford Stand. The press release that he wrote (with the headline '21-Year-Old Sells MCG for Under $500') generated free advertising and publicity: national and local news, radio interviews, and newspaper articles. This generated a huge proportion of sales at no cost.
In order to maintain their standing in the market and continually generate new revenue and gain a steady following of new customers, businesses that want to be successful should have a firm understanding of how to "manipulate" online media to best serve their end goals. To listen to the entire episode and get the show notes, visit: http://www.preneurmedia.tv/preneurcast/preneurcast066-media-manipulation/.
The marketing podcast PreneurCast releases new episodes weekly. Each week, Pete Williams and Dom Goucher discuss a specific marketing strategy or technique that business owners can use to grow their web-based (online) or bricks-and-mortar (offline) business. Other topics covered include entrepreneurship, internet marketing, and productivity. PreneurCast debuted on iTunes' New & Noteworthy, and has consistently been featured in the business category's What's Hot and Top Podcasts sections around the globe.