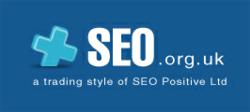 A brands reputation is its identity and that's why you must plan strategically to optimise your brand in the most positive and effective way
(PRWEB UK) 21 September 2012
SEO.org have been inundated in recent weeks with businesses enquiring about our reputation management services. Following this increase in queries, SEO.org has announced their best advice for reputation management.
A member of the SEO.org team shares his thoughts on the issue:
"A brands reputation is its identity and that's why you must plan strategically to optimise your brand in the most positive and effective way. Orchestrating your strategy for managing your company's reputation may be time-consuming but it is a vital part of a successful business and therefore must be treated with the time and effort."
SEO.org top tips for effective reputation management:
Optimise your site with your company name
Optimise various pages of your website with your most important and therefore valuable keyword- this ensures that Google registers your site as the main authority for your company. Implement your company name into your HTML title tag and URL as well as 'about us' and 'contact us' pages.
Use Social Media
If your organisation is not present on social networks then it will most likely be hurting your business. In today's technology-savvy world, most successful companies are utilising social media to bring in more business through prize giveaways, competitions and the likes. Social networks are free to sign up so there's nothing to lose, only things to gain.
Monitor yourself
Google your company at least once a month to see how you're displayed across the internet- more often if you're in the news regularly. Set up Google Alerts for your important keywords so you know as soon as content containing your company is live on the net.
SEO.org.uk is an Essex-based company with the aim of bringing effective yet affordable online marketing services to companies from all industries and backgrounds. The company offers a huge range of services including search engine optimisation, reputation management, Pay Per Click account management, social media marketing and website design.