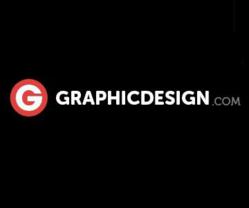 The Council's purpose will be to transform GraphicDesign.com into a student-friendly site, giving students a voice on GraphicDesign.com and CreativeInterns.com.
Dallas, TX (PRWEB) September 21, 2012
In July, GraphicDesign.com began accepting applicants for its all-new Student Council in conjunction with CreativeInterns.com. This week, the graphic design news and information portal is pleased to announce the 10 members of its first ever Student Council.
The President of GraphicDesign.com's Student Council is Juliette Weiss, who can be found at the Rhode Island School of Design. According to her bio on the Student Council's dedicated page on GraphicDesign.com, "Juliette Weiss is a current graphic design student at the Rhode Island School of Design. She has worked for the Subaru of New England as a graphic designer for over three years, and also has past experience as a photographer for local newspapers." She'll drive the Student Council's agenda and will continually engage the student community on GraphicDesign.com.
The 2012 Presidential election is nearly here and taking a seat front-and-center in the campaign for incumbent Barack Obama is Jane Gardner, a Design Fellow who will serve as the Council's Vice President and maintain control of the group whenever Weiss is absent. She'll be instrumental in implementing student-friendly changes on GraphicDesign.com.
Ariela Baranov has over a decade of experience working with small businesses and will be the Student Council's Secretary. Her focus has been on print materials and products, corporate branding, marketing, and social media. Baranov will be instrumental in preparing materials for each Student Council meeting.
One of two Communications Directors for the Council is Autumn Haac, who is pursuing a graphic design degree at the Maryland Institute College of Art. Working alongside Haac as the second Communications Director is Jessica Conigliaro. She attends the New York Institute of Technology and is a member of the school's student-run ad agency. Both will be the front line brand managers for the Student Council.
Fred Carriedo is one of two Social Media Managers and is a student at the Academy of Art University in San Francisco. Working alongside him implementing the Council's social media strategy and branding is Richard Blumberg, a Web and Multimedia Design student in Manhattan.
Georgina Morley is one of two Partnership Development Managers and brings plenty of leadership experience to the table. Morley serves as the Advertising and Public Relations Chair of the International Association of Business Communicators.
Katherine Harding is the other Partnership Development Manager and attends Lindenwood University in Missouri. She founded her own graphic design and photography business in May. The goals of the Partnership Development Managers include organizing and creating opportunities for Student Council members and student readers.
Rounding out the Student Council is Program Director Marc Scoleri, the Co-Founder of CreativeVillage and CreativeInterns.com and brings plenty of real world experience to the table.
The Council's purpose will be to transform GraphicDesign.com into a student-friendly site, giving students a voice on GraphicDesign.com and CreativeInterns.com. To find our more about the Student Council and its members please go here.
ABOUT GRAPHICDESIGN.COM
GraphicDesign.com is a leading source of news and information devoted entirely to the graphic design industry. Employers, students, and freelancers come to GraphicDesign.com to read and discuss current news, information, events as well as to find graphic design firms and to post or search for graphic design jobs.
CONTACT:
Julia Wild
julia(at)graphicdesign(dot)com