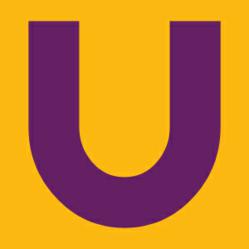 Few things in life are more important than supporting creative people," stated Evelyn Castillo-Bach, CEO of UmeNow.com.
Pembroke Pines, FL (PRWEB) September 21, 2012
Indie authors and creatives are invited to start blogs within UmeNow to promote their work and connect with their followers and potential financial supporters. UmeNow has added the ability for anyone in the world to donate directly to an author or any creative with all donations going directly to the creative. UmeNow does not extract any fee. People donating funds are not required to sign up or have an account with UmeNow. Donors are taken directly to the author's Paypal account page.
The crowdfunding tool appears within the blog section of UmeNow. Whenever an author or creative writes a blog, a donation button can be activated to appear on the blog itself, making it very easy for crowdfunding to happen. The only requirement is that the blog must be posted so anyone in the world can see it. If the author or creative selects privacy settings that allow only UmeNow members to view the blog, crowdfunding is automatically limited. At any time, authors and creatives can edit, delete, or remove their blog post.
"We offer independent authors and all creatives an essential tool to attract funding from people who wish to support them. Few things in life are more important than supporting creative people," stated Evelyn Castillo-Bach, founder and CEO of UmeNow.
Three Simple Steps to Set Up Crowdfunding:
1. Go to your profile section within UmeNow.
2. Add your donation email address. This is the email associated with your Paypal account.
3. Post a blog within UmeNow and select "Allow donation."
Castillo-Bach feels passionately about creating a space for creatives where they can raise money for their projects and also have the option to communicate privately with their friends and followers. "Having published my first indie book, I see there is a need to create an environment where writers and all creatives can promote their work for free and have the power to raise money, while simultaneously having the ability to communicate with others using any level of privacy or public exposure they want," stated Castillo-Bach who recently published "Champions, Inc: Powerful Life Principles."
Company Information
UmeNow entered into its silent launch in July 2011. UmeNow has banned all tracking and all ads. Crowdfunding is available free of charge to all members.
UmeNow is a private network with a 2-tier membership structure. It promises the same privacy protection to its free members. Premium level members who subscribe for $6.00/ month have access to all site areas.
Evelyn Castillo-Bach is also the founder of Collegiate Nation. Both UmeNow and Collegiate Nation are known for fiercely protecting the privacy rights of its members. All ads, third party apps, and games are banned to safeguard members from back doors tracking and unauthorized information extraction.
Castillo-Bach earned her M.S. in 1993 from Columbia University Graduate School of Journalism. She has traveled extensively in Ethiopia and in the Balkans, accompanying her Danish husband who is a lawyer.
As a debut author Castillo-Bach takes her readers into an intimate world where unspeakable loss meets universal success principles."Champions, Inc: Powerful Life Principles" was published on August 30, 2012, as an ebook, by UmeNow, LLC, available on Amazon, ISBN:978-0-9882220-0-7.