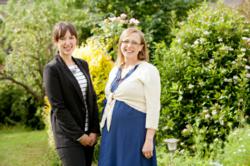 Kerry's experience and skills will be so important in supporting the event planning process.
London, UK (PRWEB UK) 25 September 2012
Wendy Marston Events is pleased to announce the hire of Kerry Gardiner as administration and events assistant.
Kerry joins Wendy Marston Events following 10 years working in administration and relationship management in financial services, sales and events. Her previous experience has led her to understand the importance of accuracy and detail, essential elements of supporting any event, and in providing the client with the utmost level of service.
Kerry is currently planning her own destination wedding in Goa, which is providing her with a unique insight into the requirements of a bride and groom planning their wedding abroad. She will be contributing regularly to Wendy Marston Event's blog on her experience throughout this process.
Wendy Marston Events is a specialist event planner, focusing on planning destination weddings in England, particularly in the South East, London and Home Counties, and the West of England, including the Cotswolds, for British expatriates and foreign nationals, particularly Americans, and in developing and running award programmes and associated events for professional industries.
"I'm really excited about Kerry's appointment. Her experience and skills will be so important in supporting the event planning process, and her enthusiasm for working with clients is infectious. She is such a pleasure to work with," says Wendy Marston, founder and director.
For further information on how Wendy Marston Events can assist with your event planning needs, contact Wendy at Wendy Marston Events at http://www.wendymarstonevents.com or http://www.getmarriedinengland.com.