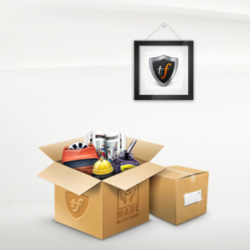 We're not only focusing on getting new customers onboard, but we also want to give them a possibility to become our business partners
Bucharest, Romania (PRWEB) September 22, 2012
ThemeFuse – leading provider of premium WordPress themes has launched a new exclusive members club, aimed at developers, freelancers, and small web agencies.
ThemeFuse takes another step to strengthen their position as one of the leaders among WordPress theme stores by providing their customers with an affordable offer allowing them to get access to the whole library of themes with just one simple monthly price.
"The WordPress themes market is a bit crowded these days, but not many stores offer a way for customers to get more themes at affordable prices. With the average price of a single theme at $50, getting ten of them at once is a major expense." said Dimi Baitanciuc – co-founder of ThemeFuse. "This is where our new members club comes into play and makes it possible for every customer to work with as many themes as they wish without losing their shirt."
The main target group of this offer consists of WordPress developers, freelancers, and agencies. In other words, people who want to have a place to get quality themes from, and then use them to deliver products to their own clients and customers.
What's also worth mentioning here is that each customer doesn't only get access to all existing and future themes, but also VIP priority on the support forums, ability to suggest what themes should be created next, access to a new affiliate program, and a beautiful members area to work with.
"We're not only focusing on getting new customers onboard, but we also want to give them a possibility to become our business partners. That's why we've decided to re-launch our affiliate program. New rules allow every affiliate to earn 30% of the initial payment and then 10% of the recurring fees," said Dimi Baitanciuc.
Everyone can sign up to the members club at ThemeFuse.com. There are credit card and PayPal payments available. Right after the transaction goes through immediate access to the members area is granted.
Every theme offered by ThemeFuse has been designed to work with one of the most popular website management platforms – WordPress – an open source system widely supported by every major hosting provider.
The themes can be used both by professional developers, as well as beginner website owners. That's because they don't require any programming or web development skills in order to go through the installation.
Additionally, ThemeFuse offers their users a very friendly support area and comprehensive online documentation. For more information, and details on how to sign up to the new members club please visit: http://themefuse.com/?promo=club
About ThemeFuse:
ThemeFuse, a WordPress templates theme shop, focuses on original out of the box design and ease of use for every type of user. ThemeFuse aims at providing their customers with themes that can make every website stand out from the crowd, and also offers dedicated support around the clock.
Dimi Baitanciuc, Co-Founder
ThemeFuse
0040-721-406-339
http://themefuse.com