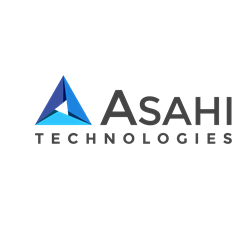 Our programmers have a wealth of experience working in Smarty framework, an ideal solution complimenting PHP for quicker, flexible and dynamic web development
(PRWEB) September 21, 2012
In order to save time spent on Web Development many companies are looking for an accelerated tool that also compliments PHP. The solution came in the form of template engines, the most popular of them being Smarty framework. And to help companies with accelerated development, Asahi Technologies have announced comprehensive web solutions using the Smarty Template engine.
Other than aiding programmers and designers with accelerated development/deployment, Smarty also offers plenty of advantages in web development. A clean separation of presentation from application logic helps in easier maintenance and faster template deployment. Apart from it, Smarty tags are easier to understand and customize and the syntax do not require much coding knowledge for end users.
"Our programmers have a wealth of experience working in Smarty framework, an ideal solution complimenting PHP for quicker, flexible and dynamic web development," said Vinod Subbaiah, CEO of Asahi Technologies.
To help firms learn more about Template Engines and PHP solutions, Asahi Technologies provides a free online consultation to clients letting them understand their Smarty options.
About Asahi Technologies
Asahi Technologies is a New York based web design and development firm that provides software consulting and Web solutions to small and medium level businesses all across North America. Asahi Technologies specializes in responsive design, cloud computing, online marketing, mobile application development and open source technologies. Under the leadership of Mr. Vinod Subbaiah, who himself started his career as a software programmer, Asahi Technologies' team comprises of experienced software professionals having extensive knowledge of technology with B2C and B2B operations. The firm's headquarters is located in New York City, NY.