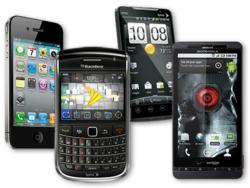 (PRWEB UK) 22 September 2012
As more of us find it difficult to leave our gadgets at home while travelling abroad, there is a worrying trend that many of these expensive 'necessities' are not returning home with their rightful owners. In a recent survey by the gadget insurer Protect your bubble, more than 13% of UK residents admitted that they had had at least one of their gadgets stolen.
Top of the heap was theft from a person, with 4% of Brits admitting to having had one or more of their gadgets pick pocketed. Hot on the heels of pick pocketing was theft from the beach, with 3.5 people in every hundred people being affected, then theft from a restaurant with 3% and theft while sightseeing representing 2% of people reviewed.
"Thousands of people are having expensive items stolen abroad," said Stephen Ebbett from Protect your bubble. "And more often than not their gadgets are uninsured or under insured." And as mobile technology gets woven further into the fabric of modern society this trend looks like it is set to increase.
"Technology is no different to cash for a criminal, and the more we take away, the more likely we are to see technology theft increase." And with the survey showing more than 80% of us now take a mobile phone on holiday, forgetting to arrange specific gadget insurance could be a serious mistake.
What's more the price of the gadget that gets stolen is not the only issue. "It's not just about the cost of the kit you lose; phones are often not blocked, so don't prevent calls, then there is your personal data, pass words and work to take into account," said Mr Ebbett.
And with the price of some gadgets being wrapped up into a long term contract it is important not to lose sight of how much a replacement will cost. The following three questions are worth considering before taking an expensive gadget away:
1) Do the gadget need to be taken away or out at all?
2) Will it be taken to a place, like the beech, where keeping the gadget on person at all times may not be a possibility?
3) Whats does the small print say? Make sure the item is fully insured.
If thinking about taking gadgets away on holiday, then it is worth considering the merits of specialist gadget insurance. The policy from Protect your bubble can cost as little as £1.49 a month, and can cover for up to 90 days abroad in any 12 month period. For further information or to get a quote, visit Protect your bubble.
About Protect Your Bubble
Backed by a Fortune 500 company, Protect your bubble is a specialist gadget insurer that also offers a wide range of gadget insurance products, iPhone insurance, laptop insurance, smartphone insurance, tablet insurance and iPad insurance, all at great value prices.
Related Links:
Gadget Insurance - uk.protectyourbubble.com/gadget-insurance/
iPad Insurance - uk.protectyourbubble.com/ipad-insurance.html
Mobile Phone Insurance - uk.protectyourbubble.com/gi-mobile-phone-insurance.html
Find Us On:
Facebook: facebook.com/ProtectYourBubble
Twitter: twitter.com/#!/protectyrbubble
YouTube: youtube.com/user/protectyourbubble