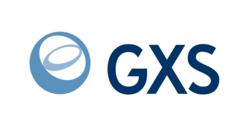 Corporate-to-Bank is designed as a resource to help remove some of the complexity of the process and allow for timely and accurate financial analysis and action.
Gaithersburg, MD (PRWEB) September 21, 2012
GXS, a leading provider of B2B integration services, has launched a new educational website, Corporate-to-Bank. The new site provides resources and information to help educate corporate treasurers and transaction bankers about the complexities of corporate-to-bank connectivity.
Many Corporate Treasury departments struggle to obtain timely information regarding cash positions, interest rates, payables, receivables and foreign exchange from their financial institutions. Corporate-to-Bank is dedicated to improving connectivity between corporations and their financial counterparties thereby enabling treasurers to improve global cash visibility. Additionally, the site serves as a resource for information on topics such as SWIFT Corporate Access, ISO 20022 XML message standards, the EBICS communications protocol and the Single European Payments Area (SEPA).
"Today's corporations rarely rely on a single banking institution, but rather maintain relationships with several banking partners. To obtain statement balances or submit payment instructions to these banking partners requires corporates to use a variety of communications protocols and messaging standards," said Patricia Hines, director of financial services industry marketing at GXS. "Corporate-to-Bank is designed as a resource to help remove some of the complexity of the process and allow for timely and accurate financial analysis and action."
As an increasing number of treasury managers, commercial banks, insurance firms, payment processors and global custodians seek to enhance the flexibility and agility of their integration capabilities, GXS's suite of cloud-based services simplify the way corporations exchange payment instructions, lockbox reports, intraday transaction files, foreign exchange trades and securities confirmations with their financial counterparties. GXS has been providing corporate-to-bank solutions for more than 20 years and provides a wide array of solutions to address Corporate-to-Bank connectivity, client enablement and SWIFT network connectivity.
About GXS:
GXS is a leading B2B integration services provider and operates the world's largest integration cloud, GXS Trading Grid®. Our software and services help more than 400,000 businesses, including 22 of the top 25 supply chains, extend their partner networks, automate receiving processes, manage electronic payments, and improve supply chain visibility. GXS Managed Services, our unique approach to improving B2B integration operations, combines GXS Trading Grid® with our process orchestration services and global team to manage a company's multi-enterprise processes. Based in Gaithersburg, Maryland, GXS has direct operations in 20 countries, employing more than 2,400 professionals. To learn more, see http://www.gxs.com, read our blog at http://www.gxsblogs.com or follow us on Twitter at http://www.twitter.com/gxs. You can also access our public filings with the Securities and Exchange Commission at http://www.sec.gov/edgar.shtml.
FORWARD-LOOKING STATEMENTS
This press release may contain "forward-looking statements." All statements, other than statements of historical facts that address activities, events or developments that the company expects, believes or anticipates will or may occur in the future are forward-looking statements. These forward-looking statements are affected by risks, uncertainties and assumptions, including but not limited to those set forth in the company's public filings with the Securities and Exchange Commission, including its Annual Report on Form 10-K and its Quarterly Reports on Form 10-Q. Accordingly, actual results or outcomes may differ materially from those expressed in the forward-looking statements. You should not place undue reliance on these statements and the company undertakes no obligation to update or revise any forward-looking statements to reflect events or circumstances that may arise.
All products and services mentioned are trademarks of their respective companies.