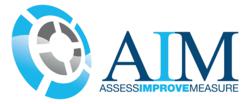 The internship scheme brought a skill set to Arrowsmith Engineering that we soon realised would be of great value to our business and will contribute to our future growth
(PRWEB UK) 24 September 2012
Sampath Gundaji gained an MBA in Engineering Management at Coventry University and was subsequently offered a three month internship at local manufacturing company Arrowsmith Engineering Ltd. who are suppliers of components to leaders in the aerospace industry including Rolls Royce.
During the internship, Sampath was tasked with project managing the development, distribution and management of tooling kits for key manufacturing operations. Sampath was mentored and supported throughout the project by senior consultant Glyn Jenks from Assess Improve Measure Ltd. The project was part funded by the Manufacturing Advisory Service.
Arrowsmith was so impressed with Sampath's organisational and project management skills, plus the benefits gained from the kitting system and the success of the overall programme that Arrowsmith offered Sampath a full time job in the engineering department.
Now embarking on a new career in aerospace, Sampath is looking forward to meeting some interesting challenges in the rapidly expanding company.
"The internship scheme brought a skill set to Arrowsmith Engineering that we soon realised would be of great value to our business and will contribute to our future growth" commented Jason Aldridge, Managing Director of Arrowsmith Engineering Ltd.
John Sanders, Director of Assess Improve Measure, said "This internship programme has demonstrated that collaborative working in manufacturing really is working. The engineering focus of Coventry University, combined with Arrowsmith's vision in investing in students with the support of MAS funding, combined with AIM's training and mentoring has assisted a committed and hardworking graduate to secure full time employment in our recessionary times."