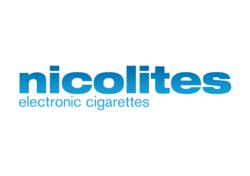 Nicolites look forward to researching the developments of this proposal further.
(PRWEB UK) 22 September 2012
Singapore-based professor, Jon Berrick, devised the proposal which is attempting to create a smoke-free generation by enforcing a complete ban on tobacco cigarettes for anyone born after the year 2000, with age restrictions increasing year by year from this point onward. Health officials in Tasmania are already said to be considering the idea, and Professor Berrick is reportedly in talks with health bosses in several countries including Scotland.
It has been alleged that the professor gained part of his inspiration for the proposal from Scotland's poor health statistics and believes the country could present itself as an ideal testing ground. In Scotland, tobacco alone accounts for 13,000 premature deaths, a figure more than road deaths, suicides and alcohol and drugs combined.
The proposal is set to name a future date after which there will be no new legal recipients of tobacco products. In keeping with their keen dedication to industry updates and developments, the news summoned great interest from the specialists at Nicolites. Nikhil Nathwani, Managing Director at the UK-based firm shares his thoughts on the subject.
"The proposed bid is a really pro-active way to cut down on the number of preventable deaths caused by tobacco, so it will be interesting to see whether the changes do indeed go ahead. With a number of developments being discussed with regards to smoking regulations, it makes sense for people to begin making the transition to electronic cigarettes, a product which does not contain tobacco, significantly reducing the health hazards involved."
Nicolites look forward to researching the developments of this proposal further.
Nicolites is now the leading and most widely available brand of electric cigarette in the UK; they have formed business partnerships with many of the largest retailers to bring these wonderful innovations right on to the doorstep of every person in the country. Established in late 2007, Nicolites has grown into a multi-million pound company with international distribution networks and continues to grow at a phenomenal rate.