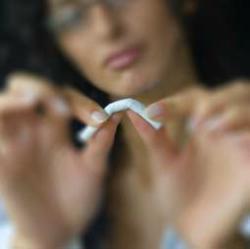 The key is focusing on the positive. Build up the good things in your life and the smoking will go away by itself.
London, Northamptonshire (PRWEB UK) 28 September 2012
Stoptober is a 28 day challenge supporting by many leading stop smoking charities, such as Quit, as well as the Department of Health and NHS. It has been organised this October so smokers can support each other through the difficult process of beating their addiction and in time bring down the numbers of smoking related illnesses found in the UK today.
The latest statistics released in August 2012 suggest that 20% of adults reported smoking and two thirds of these smokers reported a desire to stop. Staggeringly there were also 1.5 million hospital admissions in 2010-11 primarily due to diseases which could be caused by smoking, further highlighting the risks it causes to the human body.* Finding the courage and motivation to stop smoking is the first step and a supportive environment to do it in is also hugely relevant.
Deciding to stop smoking could be the first step in a wider aim to kick start a healthier life style.
At Homefield Grange there is a comprehensive range of programmes and treatments to encourage healthier lifestyle habits with a temptation free, detox environment that provides a haven from lure of cigarettes and other vices. From a Weekend Taster Detox to the Ultimate Seven Day Detox programme, anybody who needs that push in the right direction can find it with dedicated, professional support at Homefield Grange.
Company information
Homefield Grange is a dedicated, established and permanent spa retreat open 51 weeks of the year, assisting clients making positive changes towards their health and well-being. This caring team of qualified practitioners will provide all the help you would expect from a professional organization.
For more information about Homefield Grange you can visit http://www.homefieldgrange.co.uk
or call 01536 712219 or you can email enquiries (at) homefieldgrange (dot) co (dot) uk
*All statistics published: http://www.ic.nhs.uk/webfiles/publications/003_Health_Lifestyles/Statistics%20on%20Smoking%202012/stats_smok_eng_2102_rep.pdf