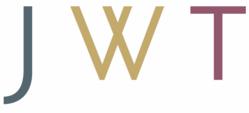 New York, NY (PRWEB) September 21, 2012
In its September trend report, JWT, the world's best-known marketing communications brand, investigates what the American Dream means in 2012, spotlighting findings from a recent JWT survey and tracking how perceptions have shifted since a similar study conducted in the run-up to the 2008 presidential election.
JWT's research found that Americans have become less engaged with the concept of the Dream in the years since the country was riding high on then-presidential candidate Barack Obama's promise of "hope"—but that they largely still believe. "While the Dream is losing its luster, and Americans recognize that it's becoming significantly harder to achieve, the concept endures: 7 in 10 still believe in the idea, not much fewer than in 2008," says Ann Mack, director of trendspotting for JWT.
This report details how Americans define the Dream, the extent to which they believe in it, how and why attitudes toward the Dream are changing, and how these differ by generation. Findings include:

Fame and fortune replace faith and family: Almost two-thirds of Americans say the Dream is different from what it used to be. Respondents perceive that the country is moving away from traditional notions of the ideal life—one centered around community and family, with religious faith and middle-class values as the guiding ethos—with Americans growing more likely to dream about making and spending money, and achieving recognition.
Americans see an uphill battle for the middle class and for white Americans: Almost 7 in 10 respondents say the Dream became harder to achieve for middle-class people in the past 5–10 years, up from just over 4 in 10 in 2008. And there's a conviction that white, native-born Americans have the cards stacked against them—even if statistics indicate otherwise—with 31 percent of respondents saying the Dream has become harder to achieve for Americans of European ancestry, up from 13 percent in 2008. Meanwhile, respondents were significantly more likely to say it's become easier to achieve for Hispanic-Americans and Asian-Americans.
Younger Americans are less apt to believe in the Dream but more optimistic and satisfied: There's a marked correlation between age and belief in the dynamism of the American Dream—for instance, a majority of older generations believe the Dream is unique vs. fewer than 4 in 10 Millennials—but Millennials are more optimistic about the future viability of the Dream and more satisfied with the way things are going in their lives.
Despite everything, belief endures: Belief in the Dream has slipped only slightly since 2008, and a majority of Americans still believe the U.S. is a place where anyone can achieve fame and fortune; almost two-thirds say the U.S. is a land of opportunity.
This report is the result of research conducted by JWTIntelligence throughout the year. Specifically for "American Dream in the Balance," JWTIntelligence fielded a quantitative study using SONAR™, JWT's proprietary online tool, from July 26–30, 2012, surveying 503 Americans aged 18-plus. The report compares the results of this study with a SONAR™ survey conducted in mid-September 2008.
The report includes takeaways for brands, along with examples of how marketers have tapped into the American Dream in the recent past. "There's a role to play for brands in giving Americans a head start toward achieving their Dream," says Mack. "And messaging can help Americans to keep faith in the Dream or to redefine their Dream for different times."
To download the full report, click here. Additional knowledge and research on JWTIntelligence.com includes recent trend reports on food, China, second-screen marketing, Gen Z, 10 Trends for 2012 and 100 Things to Watch in 2012.
About JWT
JWT is the world's best-known marketing communications brand. Headquartered in New York, JWT is a true global network with more than 200 offices in over 90 countries employing nearly 10,000 marketing professionals. JWT consistently ranks among the top agency networks in the world and continues a dominant presence in the industry by staying on the leading edge—from producing the first-ever TV commercial in 1939 to today, developing award-winning branded content for brands such as Johnson & Johnson, Diageo's Smirnoff, Macy's, Ford and HSBC. JWT embraces a "worldmade" philosophy, making things inspired by the world through blending technological innovation with international imagination. JWT has forged deep relationships with clients including Bayer, Bloomberg, Brand USA, Cadbury, Diageo, DTC, Ford, HSBC, Johnson & Johnson, Kellogg's, Kimberly-Clark, Kraft, Nestlé, Nokia, Rolex, Royal Caribbean, Schick, Shell, Unilever, Vodafone and many others. JWT's parent company is WPP (NASDAQ: WPPGY). For more information, please visit http://www.jwt.com and follow us @JWT_Worldwide.
###