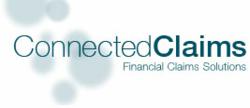 Connected Claims helps students to manage their debt.
Manchester, United Kingdom (PRWEB UK) 22 September 2012
The trebling of student tuition fees in the UK is expected to substantially increase debt among undergraduates. Students are liable to be saddled with up to an extra £6,000 of debt due to the increased fees. Although these debts will be easier to repay than the old style student loans, it is wise to look for student debt advice.
Freshers should start cultivating good habits in order to manage their debts. Some simple budgeting skills will help to keep the level of debt to a sustainable level.
For a start, shop around for student loans, just as student would for any other service. Many banks and financial institutions are in competition with each other for their custom. Check the best available repayment rates online. Also seek out student debt advice from the many resources available online.
Part time employment can supplement students' income. A job can eat into valuable studying and social time but bar work, for instance, can combine earning and entertainment.
Many cities and large towns host at least one call centre, a popular workplace for students. There would even be part time jobs available on campus. Students should enquire through the relevant student union for advice.
For many, going to university will be the first time they have had to fend for themselves, away from the comfort of their families. Budgeting for food and essentials can be a challenge when faced with other attractions, such as night clubs, fashionable clothes and electronic gadgetry.
Common sense needs to prevail. If you can't afford it, do without it. It is so easy to compound existing debt by being led into the temptation of easy credit.
Students may even be able to study at a local university without giving up their home comforts.
Here are a few practical ideas to help avoid unnecessary debt:

Learn to cook their own food as opposed to relying on takeaways;
Share meals among friends; take turns to host dinner;
Visit charity shops for clothes; it is possible to pick up some real bargains, and they can find well known designer brands at a fraction of the cost of new clothes;
When they go out, seek out the clubs and bars who offer special student deals;
Take sandwiches and a flask of coffee to university, rather than visiting the popular coffee shops or restaurants;
Learn to manage without carrying money in their pocket; leave debit card at home.
Student can start their adult life as they mean to go on. Keep debt to a minimum.
About The Company:
Connected Claims is one of the leading Debt Management and Payment Protection claims company. The company aim is to help people who have been mis sold PPI, mis sold mortgages and to help people reclaim PPI.