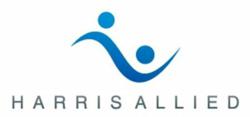 New York, NY (PRWEB) September 24, 2012
Whether they would like to stay with their current employer or have their sights set on a position with another firm, middle managers need to have a proactive job search strategy and should try to take on bigger responsibilities that are more in line with the next position up the corporate ladder. Start planning at least six to 12 months out, especially if the goal is to progress into a more senior management role, say experts at Harris Allied, an executive recruiting firm.
"Middle managers historically have not been as proactive as either C-suite executives or new hires because they've been at a place in their careers where there have been more opportunities in the market for either junior or very senior-level candidates. But a middle-level manager who wants to make a move up the corporate ladder should proceed more strategically and start taking steps toward that goal a year ahead of time," says Kathy Harris, managing director of Harris Allied. "One of the most important things he or she can do is to work now toward closing the gap in responsibilities between one's current role and the role they are aspiring to."
Harris says there could be gaps in budgetary responsibility, the size or development of the team, or the geographic range of responsibility, among other things. "Middle managers should also take purposeful steps to become current with all of their projects and try to take on bigger initiatives," Harris advises.
"One of the big questions these jobs seekers should be asking is 'What is my big win?', 'What is going to be my big calling card?' If you do not have one, then take some time to get noticed on a big project or learn about emerging trends in your industry before you actually embark on your search," Harris says.
Harris advises that middle managers looking to make a jump up the corporate ladder take the following steps:

Six months out, middle managers should start thinking about personal branding. They should update their LinkedIn profile and make sure it looks professional. They should assume that as soon as a prospect hears that they are considering a position, that they will look into that person's LinkedIn profile. Is it clean, articulate? Does it present them in the light in which they want to be presented? Does it feature an appropriate photo and highlight career accomplishments? Middle managers should ask for recommendations for their LinkedIn profile. They should also make sure that their resume is up to date and tailor several versions of it for a variety of positions or companies that are potential targets for their job search.
Get noticed. Secure a speaking opportunity, write a blog, or get an article published. The more of a name a middle manager can make for himself or herself, the better the chances are of being headhunted by recruiters who are looking for that skill set.
Network often. Middle managers should think about who is already in their network and who are their "go-to" people. They should make a point of meeting at least one contact in their network for lunch or coffee every week. They should think about professional associations in which they have membership and develop that network as well. If not an active member, they should consider joining a professional association or identifying a conference or industry event to attend. They need to remember that no matter where they are, they are ALWAYS networking.
Stay abreast of the industry. Middle managers should read the newspaper and industry trade journals regularly to remain current on what is going on in their targeted industry. They should also make a wish list of the companies they might like to work for and stay abreast of those companies' news.
Work with a recruiter. At this point, working with a recruiter who knows how to get their resume considered is an important part of the process.
Be prepared to compromise. A job search is not always a straight line. Sometimes taking a pay cut or adjusting to a longer commute is necessary to get to the kind of place where they can really see themselves working.
"Most importantly, I tell candidates to step into the role that they really want. While you may have to comprise on some aspects of a new job, keep your eye on the ball in terms of the kind of work you want to be doing or the type of company you want to work for. Ultimately, it's not the money or the commute but rather those more intangible aspects of a job that make people want to stay or leave a job," Harris says.
About Harris Allied
Harris Allied provides premier executive search, technology and quant analyst placement services to the financial services, professional services, consumer goods, digital media and tech industries. The firm represents clients who are at a variety of growth stages: from tech start-ups to established industry leaders. Harris Allied's client-centric approach allows the firm to objectively assess the strengths of qualified candidates and thoughtfully match them with the right opportunities.For more information visit http://www.harrisallied.com. To view Harris Allied's corporate video, "For Each of Us, It Starts with a Moment," visit http://www.youtube.com/harrisallied.