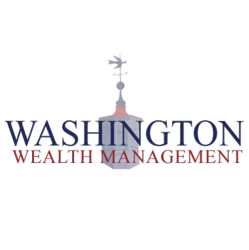 WWM provides me with the freedom to always serve my clients in a way that is best for them and supports me with an excellent level of service
San Diego, CA (PRWEB) September 21, 2012
Washington Wealth Management LLC, an independent Federally Registered Investment Advisor, announced today that it has welcomed aboard Domari Wealth Management, led by 22-year industry veteran Brian Danelian, previously with Wells Fargo. Joining Brian at Domari Wealth Management are J. Allen Thompson and Christine L. Fountain. Domari Wealth Management is the second advisor team to join WWM's Woodland Hills office since the firm opened the location in May of this year and brings with it $135 million in assets under management and $1.4 million in revenue.
Washington Wealth Management was established by wirehouse veterans with the expressed purpose of setting experienced financial advisors free. The firm offers advisors true ownership of their business and an open architecture approach to investment choices that vastly exceeds that of a single wirehouse.
Mr. Danelian, says he chose WWM as the place to establish Domari Wealth Management over other options due to the vast array of investment opportunities that are now available to his clients and for the superior level of support that Washington Wealth provides his team. Mr. Danelian commented "After meeting with the team at WWM, it became apparent very quickly that this was the right time and place for me to make the move to independence. It's the right move, not only for me, but for my clients. This platform allows me to offer them an enormous number of investment solutions and the ability to serve them in an objective, unbiased manner." He continued, "WWM provides me with the freedom to always serve my clients in a way that is best for them and supports me with an excellent level of service. I couldn't get that combination anywhere else and it's why this is such an exciting move for my clients and my team."
Commenting on the move, Rob Bartenstein WWM's CEO noted, "As the wirehouse model continues to disappoint advisors and clients alike, the revolution in our business grows. Smart, seasoned, savvy advisors are making decisions on behalf of their clients, not an up-front check. Brian and his team at Domari Wealth Management personify this sort of advisor; one that is motivated by an overriding dedication to client interests, to objectivity and choice. Team's like Brian's get lucrative offers to go to another wirehouse, to go out of the frying pan and into the fire. How do you explain that move to a client? They chose freedom instead, a decision he and his clients will not regret. We at WWM are proud to be associated with Domari and very optimistic about their future as independent operators."
Domari Wealth Management is the second team to join WWM's Woodland Hills office this year, Pacific Point Asset Management having joined in May. Rick Montejano, SVP Pacific Point, was exuberant at the news: "We are excited to have Domari complement the Woodland Hills office. They represent the kind of quality and excellence that we set out to attract when we established the Woodland Hills location with WWM. There are very few teams that fit the criteria but those that do have an exceptional opportunity to prosper with the groundwork that has been laid by WWM." He added "It's exciting to walk through the doors every morning and know that all of us have made the commitment to be at the forefront of our industry. It's especially comforting when you consider that the "big box", "big bank" model is in disarray and it looks like that model is broken. They [The DWM Team] are really smart people and they know that WWM's business model makes perfect sense at this time."
Divisional Director Jeff Bouchard and LA Market Director Whit Whitehouse helped to facilitate the Domari move to Washington Wealth Management. Mr. Bouchard commented, "As we grow the LA market on behalf of local advisors seeking freedom we are thrilled to attract top-notch professionals like these. Brian Danelian and his team at Domari Wealth Management are the gold-standard for our industry. They operate with an unmatched level of ethical standards and have a constant devotion to doing what's best for their clients every step of the way. It's that laser-like focus on the client that I know is going to allow Brian's business to truly blossom under the independent model and I am so proud to have the opportunity be here to support him."
WWM President John Simmons said of the move, "We are delighted to have Brian and his team join us. They have developed a client service model that is the best I've ever seen. We look forward to Brian's leadership at both the local and national level. This certainly adds to our momentum and we look forward to more announcements like this in the months to come."
Since the start of 2012 Washington Wealth Management's national footprint has expanded to include eight locations nationwide.
Visit http://www.washwm.com to learn more.