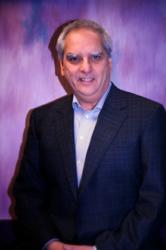 Rockville, MD (PRWEB) September 24, 2012
Steven N. Rice, D.D.S., provides many different treatments for periodontal or gum disease, but aims to help patients prevent periodontal or gum disease all together. Gum disease affects millions of people across the country and can result in damage that is not only serious but permanent. Using oral DNA testing procedures, Dr. Rice can test for specific bacteria that are known to cause gum disease. If the DNA test shows that these bacteria are present in the mouth, an antibiotic treatment can be prescribed for treatment of the patient.
There are many kinds of bacteria in the mouth; some are helpful and others are destructive. Patients with chronic periodontal disease have a higher concentration of certain bacteria. Using oral DNA testing allows the bacteria to be identified so that an accurate treatment plan can be devised. By treating bacteria with antibiotics that are specific to those bacteria, they can be reduced or eliminated, which can help to prevent gum disease.
Oral DNA testing is actually quite a simple process; the patient is given a sterile saline rinse to swish in the mouth for 30 seconds. The solution is then collected and secured so that samples can be sent to the Oral DNA labs for diagnostic testing. The lab sends Dr. Rice back a report that identifies the different types of bacteria that were in the mouth and their quantities. The information contained in the report allows Dr. Rice to customize a treatment plan that is specific to the patient's mouth.
Because advanced periodontal disease can be very painful and may require drastic measures for treatment, Dr. Rice feels that patients will be open to the oral DNA test procedure if they understand it can prevent the disease and the need for drastic treatment measures. Patients who would like to learn more about periodontal disease and the DNA test procedure can find more information at http://www.advancedgumsurgery.com.
Advanced Laser Gum Surgery Institute of Washington is a periodontal practice offering patients personalized dental care for Rockville, Maryland since 1981. Dr. Steven N. Rice received a Doctor of Dental Surgery degree from the University Of Maryland School Of Dentistry. He continued his education as a General Practice Resident in the United States Army, where he was awarded a Medal of Commendation. He studied periodontics at the Medical College of Georgia and was recognized as Diplomate of the American Board of Periodontology upon completion. Dr. Rice is part of one percent of dental professionals providing the most recent FDA cleared laser procedure for gum disease and periodontal treatment. To learn more about Advanced Laser Gum Surgery Institute of Washington and their dental services visit their website at http://www.advancedgumsurgery.com and call (240) 747-7355.