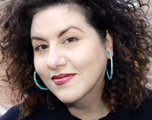 St. Louis, MO (PRWEB) September 21, 2012
The St. Louis County Library Foundation and Left Bank Books are pleased to present sensationally popular novelist Adriana Trigiani for a discussion and signing of her latest book "The Shoemaker's Wife." The event will be held on Thursday, October 4, at 7:00 p.m. at Library Headquarters, 1640 S. Lindbergh Blvd.
The program is free and open to the public. Books will be available for purchase at the event from Left Bank Books.
Beloved New York Times bestselling author Adriana Trigiani returns with the most epic and ambitious novel of her career—a breathtaking love story that spans two continents, two World Wars, and the quest of two star-crossed lovers to find each other again.
The fateful first meeting of Enza and Ciro takes place amid the haunting majesty of the Italian Alps at the turn of the last century. Still teenagers, they are separated when Ciro is banished from his village and sent to New York's Little Italy, apprenticed to a shoemaker, leaving a bereft Enza behind. But when her own family faces disaster, she, too, is forced to emigrate to America. Though destiny will reunite the lovers, it will, just as abruptly, separate them once again—sending Ciro off to serve in World War I, while Enza is drawn into the glamorous world of the opera. Still, Enza and Ciro have been touched by fate—and, ultimately, the power of their love will change their lives forever.
A riveting historical epic of love and war, risk and destiny, inspired by the author's own family history, "The Shoemaker's Wife" is replete with the all the page-turning adventure, sumptuous detail, and heart-stopping romance that has made Adriana Trigiani, "one of the reigning queens of women's fiction" (USA Today). Fans of Trigiani's family dramas like "Big Stone Gap" and "Lucia, Lucia" will love her latest masterpiece, a book Kathryn Stockett, author of "The Help," calls "totally new and completely wonderful: a rich, sweeping epic which tells the story of the women and men who built America dream by dream."
Bestselling author Adriana Trigiani is beloved by millions of readers around the world for her hilarious and heartwarming novels. Adriana was raised in a small coal-mining town in southwest Virginia in a big Italian family. She chose her hometown for the setting and title of her debut novel, the critically acclaimed bestseller "Big Stone Gap" and its popular sequels "Big Cherry Holler" and "Milk Glass Moon." Stand-alone novels "Lucia, Lucia," "The Queen of the Big Time," and "Rococo," all topped the bestseller lists, as did Trigiani's 2009 "Very Valentine" and its 2010 sequel "Brava, Valentine."
Program sites are accessible. Upon two weeks notice, accommodations will be made for persons with disabilities. Contact St. Louis County Library by phone 314-994-3300 or visit http://www.slcl.org.