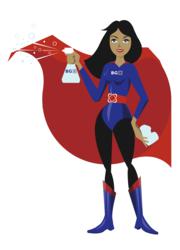 Mr. Amit Nahar, BG Cleaning Systems Head of Franchise Development for India states, " We have an aggressive marketing plan for this year..."
Bangalore Karnataka India (PRWEB) September 21, 2012
BG Cleaning Systems, a unique and dynamic international cleaning services company will be featured at the FRO 2012 Bangalore to be held at the Nimhans Convention Centre in Bangalore on September 22-23, 2012.
Its expert franchise team will be available to answer all queries regarding this avant garde cleaning franchise opportunity at the FRO 2012 Bangalore Expo at Stall No. C10. Interested business entrepreneurs can learn more about this unparalleled cleaning business opportunity from BG's able representatives at the show.
This reputable company was introduced to the Indian market in 2010. Now, BG Cleaning Systems will be granting more master and unit franchises to qualified entrepreneurs in Bangalore and all over India.
Mr. Amit Nahar, BG Cleaning Systems' Head of Franchise Development for the country of India, states, "We have an aggressive marketing plan for this year and will look at recruiting at least eight (8) Master Franchises and 20 Unit Franchises for this financial year. With our Delhi NCR Master Franchise already in place and our Master Franchise for the Rest of Maharashtra launching operations very soon, we are now focusing on the Karnataka Region comprised of Mysore, Mangalore, Hubli, Dharwad, Davangere, Belgaum, Hospet, Bellary, Bidar, Bijapur, Manipal, Chikamagalur, Gulbarga, Hassan, Haveri, Madikeri, Ramangara, Kolar, Raichur, Shimoga, Yadgir, Karwar, Tumkur and Udupi, We hope to reach out to some qualified individuals and groups who are seeking international service franchise opportunities for growth."
BG Cleaning Systems' corporate offices were founded in Iceland in 1995. In its 17 years of professional experience in the cleaning industry, BG has grown, developed and expanded to service other areas worldwide, such as Southeast Asia, South Asia, Africa, Europe and the Middle East. BG offers a wide and diverse portfolio of cleaning and facility services ranging from janitorial, housekeeping, and facility services to special cleaning services. The company services a varied clientele including some of the largest corporations, public and private institutions, establishments, insurance companies, supermarkets, shipping lines, airline servicing companies, homeowners' associations and more.
Its select franchisees are trained intensively and extensively at the BG Global Training Center to equip them to successfully launch, operate, grow and develop their own BG Cleaning Systems businesses. It will be a great learning experience that will be their foundation for building, growing and developing their BG franchise businesses under the able guidance and mentorship of BG Cleaning Systems.
For more details or to request for an appointment with BG Cleaning Systems' capable Franchise Representatives, contact:
Mr. Kashif Hussain, Asst. Manager, Franchise Department, India
Mob. No.: +91 98 4444 1300
Landline No.: + 91 80 415 12345/222 67017
E-mail: india(at)bgcleaning(dot)com