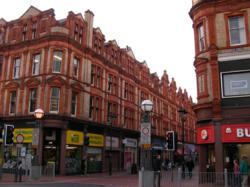 The rising number of young directors points towards a vibrant economic future for the area.
Reading, UK (PRWEB UK) 26 September 2012
There has been a rise in director appointments under the age of 25 in Reading during the first half of 2012. The percentage of young directors appointed between January and June was 4.4%, compared to 1.6% seen during the same period in 2011. This rise is mirrored in figures for the UK as a whole.
As numbers of young directors have risen, numbers of directors over 65 have dropped. During the first half of this year, just 2.4% of director appointments were over 65, compared to 3.5% in the first six months of 2011. Again, these statistics mirror the UK as whole, where director appointments over the age of 65 have been falling steadily since 2003.
Reading has also seen a sharp decrease in the appointment of female directors in recent years, with just 24.7% of director appointments during the first half of the year being women.
Managing Director of Duport.co.uk, Peter Valaitis said:
"The rising number of young directors points towards a vibrant economic future for the area. With a growing number of young people choosing to take the helm of their own companies, it seems that entrepreneurial spirit is alive and well in the city."
The Duport Business Confidence Report gives a valuable insight into the economy of Reading, with data on everything from company formation statistics to company naming trends. More information can be found at http://www.duport.co.uk/reading.
Duport Business Confidence Reports are generated and released by Duport Associates Ltd. The data contained in these reports is assimilated and analysed by Duport using public record data from sources including Companies House, Office for National Statistics and Ordnance Survey. Duport Associates Ltd is a leading UK company formation agent, established in 1997 and registering around 10,000 new companies each year through its Companies House approved software.