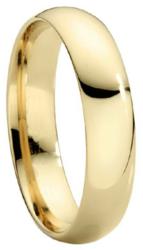 Shoppers seeking the perfect last minute men's wedding band have cause to rejoice: Mens-Wedding-Rings.com has just launched its Autumn Bliss sale, with deeply discounted prices on everything from contemporary tungsten bands to traditional gold rings.
Jensen Beach, FL (PRWEB) September 25, 2012
Shoppers looking to save on last minute men's wedding bands for fall and winter weddings are in luck: Mens-Wedding-Rings.com (MWR) has just launched its Autumn Bliss sale. This special seasonal sale offers some of the site's most popular styles at significantly discounted prices, as well as a considerable selection of items being marked down for the first time.
Known for offering some of the best online prices for wedding rings for men, Mens-Wedding-Rings.com has a vast and varied selection that accommodates every taste and style, ranging from traditional plain bands to intricate modern designs. With the Autumn Bliss sale shoppers can enjoy even deeper discounts on rings in precious metals like palladium and gold, as well as popular contemporary materials like titanium, tungsten carbide, cobalt chrome, Argentium silver and stainless steel.
This seasonal promotion is perfectly timed for fall and winter weddings, especially for last minute shoppers who are hoping to find a great deal on a high quality designer ring. Mens-Wedding-Rings.com carries the US-based designer brand Benchmark exclusively, and shoppers can find a number of Benchmark designs in the Autumn Bliss sale section at unbeatable prices.
Another highly sought after addition to this seasonal sale section has been diamond rings for men, which have been increasing in popularity with grooms all across the globe. Diamond styles at MWR include classic, contemporary and eternity styles, as well as options with black and/or white stones. These sparkling rings can be surprisingly affordable, especially in contemporary settings like cobalt chrome or Argentium silver, and are even more budget-friendly with their newly slashed prices.
"Buying the groom's ring can often be a last minute purchase," observes MWR president and owner Roy Devine. "We wanted to give customers the opportunity to get a great deal on a high quality wedding ring without having to wait until Black Friday."
While designer and precious options abound in the Autumn Bliss sale section, prices for men's rings start at only $15.95. In addition to the newly reduced prices, customers can enjoy free worldwide shipping on all orders as well as a 30 day money back guarantee and lifetime warranty on all products. Quantities are limited and new items are being added each day, so customers are encouraged to check the Autumn Bliss section early and often.
About Men's-Wedding-Rings.com
Mens-Wedding-Rings.com is a niche online jewelry store for men's wedding rings and bands. Customers can find the best quality men's traditional and alternative wedding rings in this specialized retail environment. From major designer bands in traditional and alternative metals to non-designer rings in stainless steel, titanium, tungsten, sterling silver and cobalt, MWR is a one-stop source for men's wedding bands and rings. Owners Roy and Judy Devine make it their goal to ensure their customers are completely satisfied, selling only high quality rings at excellent prices. MWR customers enjoy free shipping and a 30 day money back guarantee, and have come to expect the highest standards of service, selection and quality when they shop at Mens-Wedding-Rings.com. MWR offers the best selection of men's rings on the Internet, many of which are available through size 20.
For more information on MWR, please visit Mens-Wedding-Rings.com.
For further information, please contact:
Roy & Judy Devine, Owners
800-676-0363
roy(at)mens-wedding-rings(dot)com