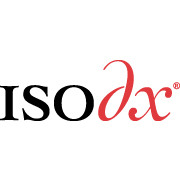 We have listened to our customers and included some capabilities that are extremely appealing in terms of automation, usability and proactivity.
Columbus, OH (PRWEB) September 23, 2012
ISOdx Solutions LLC today announces the release of ISOdx 4.3.4. The remote monitoring software that provides the industry's fastest resolution of technology support issues now includes significant new functionality and features.
ISOdx 4.3.4 will include:

Very Large Objec t support (VLO), which allows the just-in-time capture of objects regardless of size such as gigabyte-sized log files and core dumps.
Spot Checker is another exciting new feature that permits technology support organizations to collect support forensics without the involvement of their customers. Without installing agents (programs used to collect system information), Spot Checker captures actionable, near real-time metric data.
ISOdx has a new, friendly user interface (UI) including custom graph and chart capabilities. The new UI also provides each user with the ability to develop and share a custom view into ISOdx data. It supports the creation of standalone charts and graphs that may be included in any other web page, including web-enabled ticketing systems and self-service portals.
"We are continuously striving to improve our offerings, and I think this will be a particularly popular release of ISOdx," said ISOdx President Anthony (TJ) Felice. "We have listened to our customers and included some capabilities that are extremely appealing in terms of automation, usability and proactivity."
About ISOdx
Designed by support experts for support experts, ISOdx remote monitoring is the first and only software tool to combine sophisticated documentation and analytical capabilities for the fastest resolution of technology support issues. ISOdx remote monitoring slashes mean time to resolution (MTTR) by gathering data before issues arise and putting critical information at a support team's fingertips before the customer's first call. For more information, go to http://www.isodxsolutions.com
Contact:
Valerie Nixon
vnixon(at)isodxsolutions(dot)com
614.318.4357