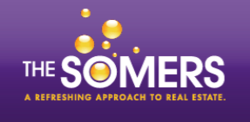 Philadelphia, PA (PRWEB) September 24, 2012
The Somers Team Real Estate agents now give advice for selling homes in Philadelphia. These realtors in Philadelphia not only help clients buy houses for sale in Philadelphia, they now help clients sell their homes. They will give helpful tips and advice to sell a home fast, while also working day and night, trying to find their client's new home. The Real Estate Agents also help clients buy and sell homes in many areas of Philadelphia including Center City, Fishtown, Northern Liberties, Old City and South Philly.
The Real Estate market has changed drastically since the days of putting a lock box on the door knob and sticking a For Sale sign on the front yard to get the house sold. Though the Philadelphia region is still doing fairly well in comparison to the rest of the country, there is currently a large inventory of Philadelphia houses for sale as the time of being on the market has doubled over the last year. The Somers Team staff will ensure clients their homes will not be on the market for long.
The Somers Team is highly skilled when it comes to internet marketing and knows how to leverage every main avenue on the web to expose house listings including Craigslist, Zillow, Trulia and their very own website. There are many great advantages to working with The Somers Team. The Philadelphia realtors will list their client's home on the Multiple Listing Service (MLS), which will allow a large number of potential buyers to access it. Then a Somers Team agent will screen all potential buyers and handle the price negotiation and contract details to protect house equity.
About The Somers Team:
One of their most important team goals is to create and sustain lifelong relationships with their clients and make sure they buy the best house in Philadelphia. Their mission is to become the strongest client-advocators in Philadelphia, and to create the most positive perception on the minds of home buyers and sellers. They work hard to provide a fresh and innovative approach to buying, selling and investing in real estate. For more information, visit http://www.thesomersteam.com.