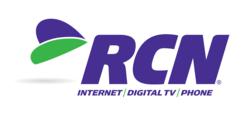 RCN TV's schedule has expanded to include programming not available anywhere else in the Lehigh Valley, reflecting the Digital Cable and Internet provider's commitment to providing customers great new forms of entertainment.
Lehigh Valley, PA (PRWEB) September 25, 2012
What do a vegan chef, On Demand movie previews, Betty White, gardening and a cuddly cadaver have in common? They're all new to RCN TV's lineup of programming (channel 4/HD 1004 in Lehigh Valley and channel 8/HD 608 in Philadelphia)! The Digital Cable provider is pleased to announce an all-new lineup of programming for customers in its Lehigh Valley and Philadelphia markets.
RCN TV has a reputation of providing exceptional local high school and college sports coverage, along with programs from the studio like Community Spotlight, RCN Sports Talk and the Jolly Joe Timmer Show. Working with local and national producers, RCN TV's schedule has expanded to include programming not available anywhere else in the Lehigh Valley, reflecting the Digital Cable and Internet provider's commitment to providing customers great new forms of entertainment.

Save the Kales! is a show that features Jaime K., a local blogger, as she cooks her favorite vegan dishes, visits local businesses and spreads the word about living a plant-based lifestyle.
Tune into the RCN Movie Vault all week to watch classic comedies, dramas, musicals (some are Oscar winners) that represent the best of Hollywood, with titles starring Bing Crosby, Elizabeth Taylor, Jose Ferrer, Bob Hope, John Wayne and more.
Enjoy throwback classic TV sitcoms and drama series including Petticoat Junction, The Beverly Hillbillies, Man with a Camera (starring Charles Bronson), The Adventures of Robin Hood, Ozzie & Harriet, The Jack Benny Show, Mr. & Mrs. North, One Step Beyond, Dragnet, Roy Rogers and The Lucy Show. Then laugh along while watching a young Betty White develop her comedic timing in not one, but two, shows - Life With Elizabeth and Date With the Angels.
Hosted by Marlena Midnite, the cuddly cadaver, Midnite Mausoleum chronicles the wacky adventures of Marlena and her puppet friends as they share some of the scariest horror and sci-fi movies.
The Phil Stahl Show is a showcase of local unsigned musicians, featuring four original acts during each half-hour episode.
Delaware Valley Outdoors is one of the longest-running fishing TV shows ever, and provides viewers with local fishing reports, outdoor news, and tips for fishing around the Delaware Valley.
On The Movie Loft, comedian Matty Blake (NBC's 30 Rock) provides viewers with an entertaining and informative look at the latest movies available in HD On Demand.
Brain Fuel TV, hosted by Dan Schachner (HGTV's Curb Appeal), is your preview of educational and family shows airing on Digital Cable each month.
Gardening Rhythms is a comprehensive urban gardening show for the gardener of any skill level. And on Great Gardens topics range from design advice, planting techniques, pruning, plant health care, annuals, container plantings, seasonal touches, perennials, shrubs, trees, walls and walks, water features, and more.
Hot & Cold tackles building and renovating houses, as well as updating with new types of insulation and alternative energy.
Learn about the world in your backyard and beyond with public affairs programs, documentaries and talk shows such as Travel with Sandy & Gail, Social Jumpstart, Nuestro Valle, Health and Home Report, Army Newswatch, 30 Odd Minutes and RCN's Community Spotlight.
In addition to providing affordable Digital Cable, Internet, and Phone packages, RCN continues to host and cablecast specials such as dirt-track racing from Grandview Speedway in Bechtelsville, Blue Mountain League baseball from ball fields around the Lehigh Valley, and PolkaFest, hosted by Jolly Joe Timmer from the Westgate Mall. Community-based parades, Fourth of July Fireworks celebrations and other local interest events are also aired frequently on RCN's local channel.
"We are pleased to give people who may not have tuned into RCN TV in the past many new and interesting programs to watch," said Sanford Ames, Jr., Vice President and General Manager of RCN Pennsylvania. "The acquisition of these shows expands RCN's schedule from 9:00 am to midnight daily."
RCN TV's new schedule began the week of September 3 and can be viewed at rcntv.rcn.com. Additional programming will be added periodically.
Those interested in learning more about special pricing are invited to call 800-RING-RCN for information about their Internet, Digital Cable, and Phone bundles.
About RCN
RCN Telecom Services, LLC (http://www.rcn.com) is a privately-held competitive broadband services provider delivering all-digital and high-definition video, high-speed internet and premium phone services to residential and small-medium business customers. RCN's primary service areas include Washington, D.C., Philadelphia, Lehigh Valley (PA), New York City, Boston and Chicago.