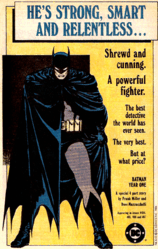 (PRWEB) September 22, 2012
Wholesale comic books are for sale through a New York wholesale business website by CloseoutExplosion.com, a wholesale export business that primarily sells brand name designer clothing, shoes, and handbags to discount stores, boutiques, and wholesalers located throughout the United States, Canada, Africa, the Caribbean, Latin America, and the Middle East.
In addition to the wholesale of overstock and closeout merchandise, CloseoutExplosion.com can sell comic books to resellers such as comic book dealers, comic book stores, eBay sellers, flea market vendors, dollar stores, and grocery store distributors. The comic books can range from old collectible comic books from the Silver Age, Bronze Age, and from the 1980's to the present. The comic books can come from the purchase of private collector's collections, to dealer closeouts, to comic book store overstock.
Because of the nature of the comic book business, CloseoutExplosion.com does not maintain an inventory of comic books at all times, but instead will source comics as customers request them, and therefore its inventory will fluctuate depending on what is available. Donny Lowy, who grew up collecting vintage and collectible Marvel, DC, Valiant, Image, and Dark Horse comics, has contacts in the comic book industry that can supply him with comic books at prices substantially below wholesale.
"My focus is on selling bulk lots of comic books from the 1980's and up. Depending on availability, I can wholesale comic books in bulk for as low as .10 each. Besides the market for comic books in the United States, there is also an international market for comic books in countries such as Mexico, Nigeria, Israel, and Canada. I strongly believe that with the popularity of superhero movies produced by Hollywood, the demand for comic books of Batman, X-Men, Daredevil, Superman, Spiderman, Iron Man, Avengers, Star Wars, and GI Joe, will continue," said Donny Lowy, who as a college student rented spots at comic book shows.
With the advent of the Comic Convention in Dubai, it can be seen that there is a demand for American comic books in the Middle East. There are also comic book conventions that take place in other regions, such as the Northants International Comic Expo that takes place in Europe, and US comic shows such as the Wizard Wold Comic Conventions, the Big Apple Comic Book Show, the San Diego Comic Book Convention, the New York Comic Book Convention, and the Michael Carbonaro New York Comic Book Marketplace.
There is also a vibrant comic book scene with popular comic stores that help keep up the popularity of comic books in the pop culture scene, such as Forbidden Planet, Midtown Comics, St. Mark's Comics, Jim Hanley's Universe, New England Comics, and That's Entertainment.
CloseoutExplosion.com also buys comic books ranging from Golden Age, to Silver Age, to Modern Age comics, and to warehouse and store buyouts. Donny Lowy can also connect buyers and sellers of comic books, helping collectors maximize their purchasing and sales power.
His wholesale warehouse in Brooklyn, NY, and carries a full range of overstock and store return clothing, shoes, and handbags.