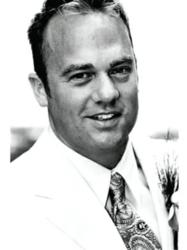 I look forward to the opportunity to partner with Sovran and be part of their great success.
Eagan, MN (PRWEB) September 24, 2012
Sovran, Inc hired Pat Crosby as Vice President of Sales and Marketing. Crosby brings with him nearly 20 successful years in business development, start-ups, new division start up, organizational development and turnarounds. He is a decisive leader skilled in cultivating strategic partnerships resulting in increased revenue and market share. Pat's specialties include product launch and positioning, channel development, sales management, client relations, leadership and team building. Crosby will be responsible for leading a team of sales representatives that will focus on technical solution sales and develop relationships with prospective clients and partner with our executive leaders.
He has a graduate from Bethel College with a degree in Finance and Economics.
In his spare time he enjoys traveling with his wife and is very passionate about fitness, specifically CrossFit. He has two daughters ages 18 and 14.
Sovran is pleased to add Pat Crosby on board and will strengthen the company.
"I look forward to the opportunity to partner with Sovran and be part of their great success," states Pat Crosby.
Sovran is a Minnesota-based technology solutions provider that is equally committed to both customer care and technology. Since 1987, Sovran has been providing customized technology solutions and ongoing services that truly focus on the goals of our customers. In addition, Sovran is now home to Minnesota's premier IT Training Center, New Horizons Computer Learning Centers Twin Cities. Sovran partners with top manufacturers in the tech industry, including Microsoft, HP, Cisco, VMware, Nimble and more to provide our customers with unparalleled support and integrated IT services.