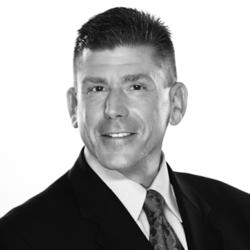 "By establishing a local presence in the Philadelphia area, we'll be well positioned to assist AmerisourceBergen — as well as other clients in the area — with their strategic messaging and marketing initiatives on a local level."
Dallas, Texas (PRWEB) September 24, 2012
OnMessage, a messaging infusion company, today announced it has opened a new office in the Philadelphia area. The new office will bring OnMessage's strategic messaging, demand generation, content marketing and branding services to healthcare, technology and other B2B companies in the surrounding areas.
The decision to expand to the Northeast was driven by OnMessage's history of success helping clients develop effective messaging and marketing strategies for a wide range of complex products, services and target markets. OnMessage, with headquarters in Dallas, Texas, says the expansion north is intended to capitalize on the growing market opportunities in the Northeast. Pennsylvania, Massachusetts and New York are home to more than 100 companies on the Forbes Fortune 500 list and, according to US Census Data, Philadelphia, PA (2), Boston, MA (4) and New York, NY (8) are among the top ten cities with the largest healthcare employment opportunities.
A long-time leader and provider of strategic messaging consulting services, OnMessage has helped numerous companies including 3M Unitek, Transplace, The SCOOTER Store, Sun Microsystems (Oracle), and AmerisourceBergen with critical marketing initiatives.
AmerisourceBergen, a long-standing OnMessage client, was a key driver in the decision-making process to make Philadelphia the home for OnMessage in the Northeast.
"We've been working with AmerisourceBergen for more than seven years," stated Jim O'Gara, president and founder of OnMessage. "By establishing a local presence in the Philadelphia area, we'll be well positioned to assist AmerisourceBergen — as well as other clients in the area — with their strategic messaging and marketing initiatives on a local level."
With the new office in the Northeast, the company plans to build on its proven track record of success within the healthcare and technology sectors.
"The healthcare and technology industries are complex by their very nature. This presents messaging and positioning challenges for the leaders running companies in these markets," said O'Gara. "The healthcare sector in particular is undergoing significant change. These changes impact the way healthcare companies tell their story, position their products or services, and ensure stakeholders understand the company's core messaging and value proposition. These challenges, combined with the concentration of healthcare companies in the Northeast, made Philadelphia an excellent choice for expansion."
OnMessage was founded in 2001 with a single purpose — to help companies develop and infuse comprehensive messaging platforms that improve sales and marketing effectiveness. For the last 11 years, the company has been perfecting its messaging development methodology and service offerings based on extensive experience working with hundreds of mid-market and Fortune 500 companies. The company's core capabilities include:

Strategic Messaging Platform Development
Internal Messaging Infusion Services
Employee Training and Corporate Culture Campaigns
External Messaging Infusion Services
Demand Generation, Branding/Creative and Content Marketing
From emerging, high-growth organizations to tenured Fortune 50 companies, OnMessage helps business leaders ignite growth and stimulate audience engagement through its formal messaging development and infusion process.
The new office will be located at 1055 Westlake Drive, Suite 300, in Berwyn, Pennsylvania.
ABOUT ONMESSAGE
OnMessage is a messaging infusion company with a proven model for helping organizations develop a clear, compelling and consistent message. The company's methodology aligns an organization's strengths and true point of difference with customer needs to create a messaging platform that elicits optimal engagement across all communication channels. This methodology, when combined with OnMessage employee training programs and demand generation services, enables business leaders to achieve the highest return on every connection they make by infusing effective messaging into their company, culture and customers. To learn more visit itsonmessage.com.