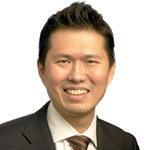 Vancouver, Canada & London, UK (PRWEB UK) 24 September 2012
ResponseTek, the leader in customer experience management (CEM) software solutions for the enterprise market, is pleased to announce the appointment of Mark Hill, previously Account Director and SME on Customer Experience at PricewaterhouseCoopers (PwC), as the Managing Director for ResponseTek's UK and EMEA region. Supporting the rapid growth in EMEA, Mark's role is to manage and accelerate ResponseTek's presence and expansion across the region.
Mark has a proven track record of improving the customer experience and satisfaction of various clients ranging from HSBC, Orange, SKY, MTel, France Telecoms, RBS, Jaguar Land Rover, Nestle, Calvin Klein, Heineken, to public sector bodies such as the DWP, Defra and DfT. Previously, Mark has had 15 years in blue-chip consulting, specialising in revenue growth customer strategies at IBM, KPMG and PwC.
Syed Hasan, President and CEO of ResponseTek, comments: "Mark brings a wealth of customer experience and industry knowledge to our business. He also has proven record of helping guide companies through complex customer experience initiatives from strategy development through to execution. These combinations of strategic leadership coupled with operational know-how makes a great addition to our team."
"This is a great time and opportunity to join ResponseTek," states Mark. "I believe that the customer experience, customer satisfaction, employee engagement and continuous improvement can drive revenue and the bottom line. I look forward to helping ResponseTek top customer experience for all of our clients."
Mark will share his expertise alongside Hasan at this week's IQPC Customer Experience Management in Telecoms conference in Prague.
About ResponseTek
With over 12 years of experience, ResponseTek is the leader in customer experience management software solutions for the enterprise market. The ResponseTek Listening Platform™ is implemented by leaders in the telecom, insurance, financial services, tourism and retail sectors. With its unified view of the customer across multiple touch points – retail, contact center, technical support and online included – a single system is delivered that integrates channels, lines of business and countries. ResponseTek is headquartered in Vancouver, Canada, with offices in Toronto, Canada and London, UK.