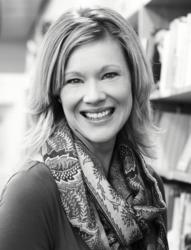 It's time to get thoughtful about the possibilities.
Seward, Neb. (PRWEB) September 26, 2012
Concordia University, Nebraska's Looking Beyond Speaker Series presents "The Voice: Communicating with Passion and Purpose in the Social Era" by Gretchen Jameson on Tuesday, Oct. 9, at 10 a.m. in the Weller Auditorium. The presentation is free and open to the public.
A 1997 graduate of Concordia, Jameson works as a communications and public relations strategist at PurePR, a company she founded in 2010 with the motto "Mission Matters Most." The public relations firm works with ministries, nonprofits, nongovernmental organizations and mission-based for-profit companies to develop effective communication and relationship strategies.
Jameson has made a career out of talking and listening, using Twitter, Facebook, email and blogs. Her lecture will explore the use of different media platforms to talk about causes, missions and nonprofit work.
"Social media is more than most people think it is," says Jameson, "and faced with a future that offers an unprecedented chance to amplify your voice, your convictions and your beliefs, it's time to get thoughtful about the possibilities."
Twitter users are invited to follow Jameson (@gmjameson) and use the hash tag #MyVoice to chat, ask questions and shape her lecture for Oct. 9.
The Looking Beyond Speaker Series is made possible by Dr. Martin and Regina Maehr.
Concordia University, Nebraska, founded in 1894, is a fully accredited, coeducational university located in Seward, Neb. that currently serves over 2,200 students. Concordia offers more than 50 professional and liberal arts programs in an excellent academic and Christ-centered community that equips men and women for lives of learning, service and leadership in the church and world. For more information, visit cune.edu.