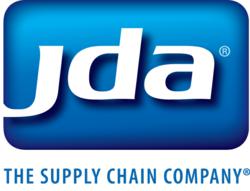 Scottsdale, AZ (PRWEB) September 24, 2012
JDA® Software Group, Inc. (NASDAQ: JDAS), The Supply Chain Company®, today announced that three JDA IT professionals have been named as finalists in the 2012 BCS & Computing UK IT Industry Awards.
JDA's three finalists for the 2012 IT Awards are:

Andrew Elliot, Senior Technical Analyst, Global Support Services – Young IT Professional of the Year
Chris Owen, Group Vice President, Global Support Services – IT Manager of the Year
Amanjit Sandhu, Team Lead, Global Support Services – IT Service and Support Professional of the Year
The BCS & Computing UK IT Industry Awards are a platform for the entire profession to celebrate best practices, innovation and excellence.
"JDA's Global Support Services Group is extremely proud of the professionalism and customer focus of its European Support Team headquartered in Bracknell UK, said Ken Williams, senior vice president for global support services, JDA Software. "These team members are continually ensuring our customers receive Support Services of the highest order and it is pleasing to see them receiving this recognition."
"Congratulations to the finalists; they can be proud of their achievements in reaching this stage of our prestigious awards. Through the awards, we aim to demonstrate not only the innovation and professionalism of those working in IT, but also the importance of IT in delivering business and social benefit," said David Clarke MBE, chief executive officer, BCS, the Chartered Institute.
Stuart Sumner, editor of Computing added, "I would like to congratulate the finalists. The UK IT Industry Awards are rigorously judged and to be announced as a finalist is a great achievement."
The winners will be announced at the awards ceremony at the Battersea Park Arena in London on November 14.
About JDA Software Group
JDA® Software Group, Inc. (NASDAQ: JDAS), The Supply Chain Company®, is the leading provider of innovative supply chain management, merchandising and pricing excellence solutions worldwide. JDA empowers more than 6,000 companies of all sizes to make optimal decisions that improve profitability and achieve real results in the manufacturing, wholesale distribution, transportation, retail and services industries. With an integrated solutions offering that spans the entire supply chain from materials to the consumer, JDA leverages the powerful heritage and knowledge capital of acquired market leaders including i2 Technologies®, Manugistics®, E3®, Intactix® and Arthur®. JDA's robust services offering, including complete solution lifecycle management via JDA Cloud Services, provides customers with leading-edge industry practices and supply chain expertise, lower total cost of ownership, long-term business value, and 24/7 functional and technical support. To learn more, visit jda.com or email info (at) jda (dot) com.
Social Networks:
Web: http://www.jda.com
Blog: http://blog.jda.com
Twitter: http://www.twitter.com/JDASoftware
Facebook: http://www.facebook.com/JDASoftwareGroup
LinkedIn: http://www.linkedin.com/company/JDA-Software
"JDA" is a trademark or registered trademark of JDA Software Group, Inc. Any trade, product or service name referenced in this document using the name "JDA" is a trademark and/or property of JDA Software Group, Inc.
JDA Software Group, Inc.
14400 N. 87th Street
Scottsdale, AZ 85260