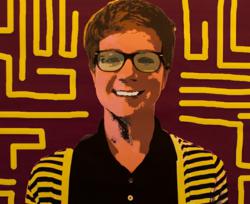 Seward, NE (PRWEB) September 27, 2012
High school students are invited to get creative at Concordia University, Nebraska's Experience Art Day on Friday, Oct. 12, and Saturday, Oct. 13. Participants will have the opportunity to explore Concordia's art department and take lessons from art professors.
On Friday students and parents will also participate in a meet and greet with a panel of current Concordia art majors to learn more about Concordia's art program.
On Saturday morning, students will get an inside look at art classes through workshops and lessons from art professors. In these workshops, students will learn about digital imaging, synesthesia and environmental art. High school seniors should bring their portfolio for review by professors for potential art scholarships.
Students are encouraged to begin Friday at the official Concordia Visit Day to learn about everything else Concordia before joining Experience Art Day participants. Overnight lodging in residence halls is free for students. Parents should arrange their own lodging.
Prospective students may register up until the day of the event. To register or for more information, visit cune.edu/ExperienceArt.
Additional activities taking place during the Experience Art event include an official campus Visit Day for prospective students, as well as kickoff events for Homecoming Weekend Oct. 12-14. An estimated 300 alumni are expected to return to campus for the festivities, football game, coronation and awards ceremony. The combination of events provide an in-depth experience of the academic and social aspects of campus life at Concordia University, Nebraska.
Concordia University, Nebraska, founded in 1894, is a fully accredited, coeducational university located in Seward, Neb. that currently serves over 2,200 students. Concordia offers more than 50 professional and liberal arts programs in an excellent academic and Christ-centered community that equips men and women for lives of learning, service and leadership in the church and world. For more information, visit cune.edu.