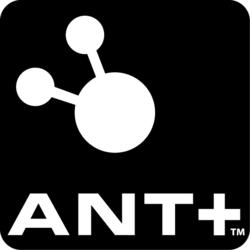 ANT is an important addition to our integrated connectivity platform.
Cochrane, Alberta (PRWEB) September 26, 2012
ANT Wireless ("ANT" http://www.thisisant.com), a division of Dynastream Innovations Inc., today announces the newest addition to the ANT family of silicon solutions: the ST-Ericsson CG2905 GNSS/Bluetooth/FM single chip device. ST-Ericsson's embedded support of ANT in their latest connectivity solution, provides smartphone, tablet and other mobile OEMs with another choice for ANT in an integrated wireless platform. The advanced co-existence management features within ANT enable concurrent operation of Bluetooth classic, Bluetooth low energy and the established ANT protocol in CG2905 based products.
"ANT is an important addition to our integrated connectivity platform," said Shaun Reemeyer, head of connectivity marketing at ST-Ericsson. "Enabling ANT provides our customers with the opportunity to drive new business through connection to millions of available and emerging interoperable ANT+ sensors."
Previously announced at Mobile World Congress in February 2012, the CG2905 now allows mobile devices simultaneous access to ANT, BT and BLE, while maintaining coexistence with ST-Ericsson's WiFi family of products, thus giving consumers freedom to choose their favourite accessories without limitations. The embedded ANT capability in the CG2905 includes enhanced burst data rates to 60kbps.
"The market will definitely benefit as this new mobile connectivity platform showcases the strengths of ST-Ericsson with the latest ANT enhancements," stated Rod Morris, Vice-President, ANT Wireless, Dynastream Innovations Inc. "This part continues the tradition of fully backwards compatible devices, enabling an ever growing and diverse ecosystem."
About ANT / ANT+ (http://www.thisisant.com)
ANT is a proven protocol and silicon solution for ultra-low power (ULP) practical wireless networking applications. ANT+ facilitates interoperability between ANT+ Alliance member devices and the collection, automatic transfer and tracking of sensor data. Applicable in sport, wellness management and home health monitoring, ANT+ (built on the base ANT protocol) defines device profiles that specify data formats, channel parameters and network keys. The ANT+ Alliance is an open special interest group of companies who have adopted the ANT+ promise of interoperability. The Alliance ensures standardized communications through optimized brand value and partnerships with other top tier products.
The company behind ANT Wireless is Dynastream Innovations Inc. Dynastream was established in 1998 and became a wholly owned subsidiary of Garmin Ltd. in December 2006. Dynastream is based in Cochrane, Alberta, Canada, and is a world innovator in the research and development of inertial and wireless technology. http://www.dynastream.com