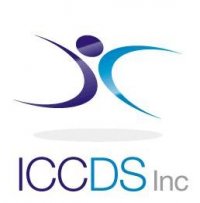 The team at ICC/Decision Services has been anything but a vendor; they are our partner, and their expertise, efficiency and flexibility have made working with them a pleasure.
New York, NY (PRWEB) September 23, 2012
ICC/Decision Services is pleased to announce a new marketing initiative that will help them reach their 2012 end-of-year goals. ICC/Decision Services has over 33 years of experience as the nations leading customer experience management and consulting company. In the fourth quarter, they are rolling out the same strategy for their own success as they often recommend to their clients – a comprehensive customer experience strategy. By focusing on customer experience, ICC/Decision Services will be able to refine customer solutions, improve retention and increase overall satisfaction of their growing customer base.
ICC/Decision Services has a suite of customer experience management solutions that range from mystery shopping and compliance audits to customer intercepts and customer surveys. By integrating excellent customer experience as a strategy, it will aid ICC/Decision Services in polishing their solutions to meet the needs of even the most demanding clientele. "We find that when we examine our solutions from a customer perspective, we're able to far exceed customer expectations," said David Rich, CEO of ICC/Decision Services. "Over delivering breeds loyalty that no marketing campaign could ever match," he continued.
Indeed, the ICC/Decision Service client base has already seen the results. Five Below, a major retailer recently commented, "We have worked with ICC/Decision Services to help us measure, manage and improve our customer experience for the past several years. With their help we have witnessed customer satisfaction scores improve year after year and down to the individual store level. The team at ICC/Decision Services has been anything but a vendor; they are our partner, and their expertise, efficiency and flexibility have made working with them a pleasure."
ICC/Decision Services has always crafted customer offerings that are customer-focused. For example, the company developed an ROI Calculator to help customers understand exactly how much an ICC/Decision Services solution helped improve their bottom line.
ICC/Decision Services provides services to some of the most widely recognized retail chains in existence. With customers like CVS, Coach and Walmart, it is easy to see how trusted ICC/Decision Services is in the retail market intelligence industry. Still, their solutions apply to retail chains of all sizes. With the new focus on customer experience, the company plans to improve their customer retention record. "Everything stems from our focus on the client," said Rich. "Our customers know that we understand their problems and that we can deliver a tangible result. For an increasing number of clients, the job never stops." And that is precisely the goal for the customer experience push – acquire and keep more new clients.
ICC/Decision Services is rolling out their customer experience initiative as a corporate strategy. By infusing all business efforts with a mind toward the customer, all phases of the client lifecycle are served. From product development, go-to-market tactics, customer interactions and customer retention. This comprehensive approach will create a winning environment for ICC/Decision Services to finish 2012.
ICC/Decision Services: ICC/Decision Services is a privately held company headquartered in New York City serving customers around the world. They offer more than 33 years of hands-on experience designing and executing highly successful Customer Experience Management programs.
Our management team has more than a century of combined expertise developing creative solutions for some of the world's leading retail brands in many of the largest retail vertical markets.
With experience, customized tools, and a passion for your success, ICC/Decision Services will help any retail chain drive growth and get results. For more information, please visit http://www.iccds.com.