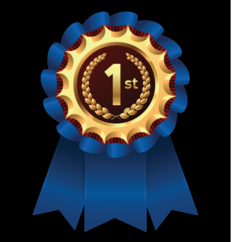 Even with 2 dogs and a cat, there are no more embarrassing 'pet odors' when guests come to my home – many thanks!

Nick S. - Lantana, FL
Las Vegas, NV (PRWEB) September 25, 2012
Especially useful for pet owners, the pet air purifier eradicates the cause of pet odor, rather than masking it.
Bill Converse, founder of AirRestore, Inc. who manufactures CritterZone, said the company was pleased with the award. "The SuperZoo show was a great opportunity to show how effective our product is at removing pet odors. We were excited to be recognized for our efforts to help make pet owners' and allergy sufferers' homes more comfortable." He stated that the affordability and small size represents the next leap forward in modern air cleaning technology since he created it over 20 years ago.
The CritterZone Air Purifier uses plasma ionic technology, which knocks microscopic materials out of the air, and hydroxyls, which break down the chemicals that make up pet odors and other smells. In doing so, it recreates natural air balances, much like the earth does during a thunderstorm.
"With birds and cats, our house was full of dander and dust and the grandkids would sneeze and cough every time they came to our home – CritterZone made short work of the problem and we are loving having the grandkids visit us again!"
Al and Dot – Warren, MI
The compact air purifier unit is filter-free and very powerful. It can purify air in the entire ground floor of an average-sized home. It is also energy saving, using only about 1/20th the energy used to power a 60-watt light bulb.
AirRestore, Inc, home of CritterZone USA, is based in Minneapolis, MN.
The company can be reached at 612.235.4911 or visit the website at: http://www.critterzoneusa.com