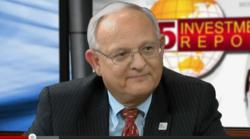 We believe that foreign direct investment has been critical for the growth of the United States from it's beginning.
Murroeta, CA (PRWEB) September 24, 2012
Economic Development Director Bruce Coleman recently sat down with Aimee Rios of EB-5 Investment Report magazine and talked about the importance of reinstating the EB-5 Regional program. Coleman stated, "As a city we needed to go out and help our commercial developers find another source of money so that they could keep growing their businesses and with that, grow our community's economic base…We believe that foreign direct investment has been critical for the growth of cities in the United States from its beginning."
Murrieta is home to Continental East Development, a division of USA Continental Regional Center, whose recent projects include the Antelope Square shopping center and Continental Medical Plaza in Murrieta.
Murrieta, like cities across the country welcomes relationships with various types of regional centers and recently, at the invitation of the U.S. Employment Development Lending Center, a regional center in Long Beach, California. Coleman traveled on an investment mission to China, doing a press conference and making presentations to potential investors. He said, "It was a great opportunity to get the word out that the city of Murrieta welcomes Chinese and other investments in our community."
Coleman went on to say the cities are recognizing the importance of foreign direct investment to grow their local business sectors by acting as a bridge between regional centers and developers and/or investors. Once the connections between the parties are made, the cities step back and let them negotiate.
Coleman stated they have already brought millions of dollars in new investment into the community and it's important for Congress to grant permanence to the regional center pilot program so investors can feel confident in making long-lasting decisions that can continue to create jobs.
For More Information Contact
Aimee Rios
aimee (at) eb5investmentreport (dot) com