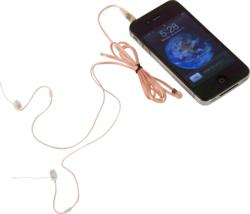 "It's not the web site that's sold to customers, it's the product. We wanted to showcase the product well, educating people who visit the site by clearly showing what this product does,"
-Kristen Dudley
Boise, ID (PRWEB) September 24, 2012
earHero earphones just got a makeover, and it isn't just about aesthetics. What are earHero earphones? After the site revamp, finding out is as easy as visiting the website at http://www.earhero.com.
The new site allows users to understand what this product about and the people who wear them. Not only does the earpiece allow for covert operations in a special ops situation; they allow runners, walkers,skiers, bikers and even talkers alike to be able to have a conversation or listen to their favorite music all while hearing the outside world. Not only does this make earphone wearing safer, it also makes earphone-wearing a comfortable experience like it should be.
The site has different slide shows, videos and photos that inform potential customers of what this product is about and how it can benefit anyone who slides these earphones into their ears. Kristin Dudley, managing partner at Firefly Collection in Boise, ID wanted to make the site remodel about what was important: showcasing the product.
"It's not the web site that's sold to customers, it's the product. We wanted to showcase the product well, educating people who visit the site by clearly showing what this product does," she said.
Firefly Collective is an agency that specializes in areas including brand development, web and graphic design, according to their site.
Dudley said Firefly Collective used different elements to bring the consumer closer to the product through a computer screen: site navigation clarity, a bluetooth accessory feature on the front page, and audio/visual additions including a video feature with the audiologist behind the earphones, Matt Murphy, where he relates to consumers by letting them in on how it works.
Future plans include updating social media links in efforts to connect with a Facebook and Twitter-friendly audience, she said.
The husband and wife team who developed the earHero earphones, Matt and Mali Murphy, said they are excited to get the word out that this product isn't just available to special operations for what seems like spy or government missions straight out of the movies, but anyone who wants to have a safe and fun conversation or workout with their earphones.
By making the site more user-friendly and informative to public and private users alike, consumers will be able to rock on or tune out without the dangers of isolating themselves from the outside world.
Murphy is a clinical audiologist with a private practice in Boise Idaho. Murphy and his wife Mali are audiologists. They are members of the American Speech and Hearing Association and own the House of Hearing Audiology Clinic. The clinic is a family business that was started in 1974.
Murphy specializes in testing and fitting of the latest hearing aid technology. He is dedicated to helping seniors with all of their hearing needs, and founded earHero Sales, Inc., http://www.earhero.com. Murphy developed the earHero line of earphones that allow the user to listen to music or two-way radio and maintain constant awareness to environmental sounds.
Contact Murphy directly at matt(at)earhero(dot)com.
Dara Barney contributed to this press release.